Punta Cana Dominican Republic  〉Punta Cana Things to Do  〉Parasailing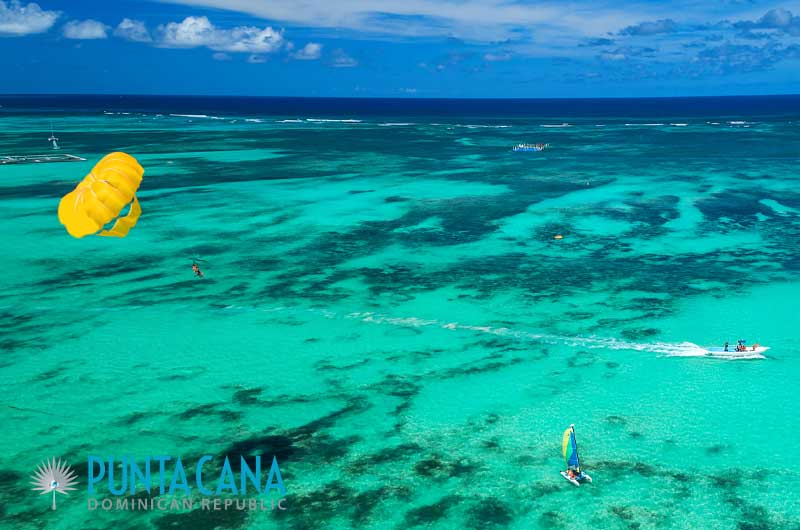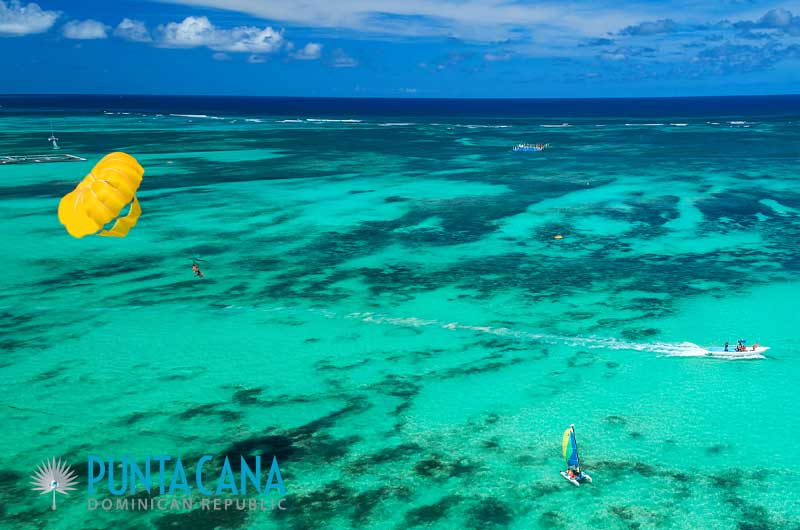 You've fallen in love with Punta Cana, if you want to be passionately in love… go parasailing and see it from above.  Don't worry, it is not scary, is an exhilarating experience with the best views of the coastline of Punta Cana.  Once you're up 200 feet in the air, you will begin to feel more relaxed…you'll be mesmerized by 360-degree views.  From above you can appreciate the colors of the water contrasting with the coral reefs, the sparking sand, and lush flora that runs along the shores of this magical Caribbean Wonderland.
Parasailing can be a romantic experience and a fun family adventure to share with the kids.  It is recommended that you book ahead of time in order to secure your parasailing experience.
Popular Parasailing Tours in Punta Cana
Dominican Republic
Directory - Parasailing Charters in Punta Cana
Dominican Republic