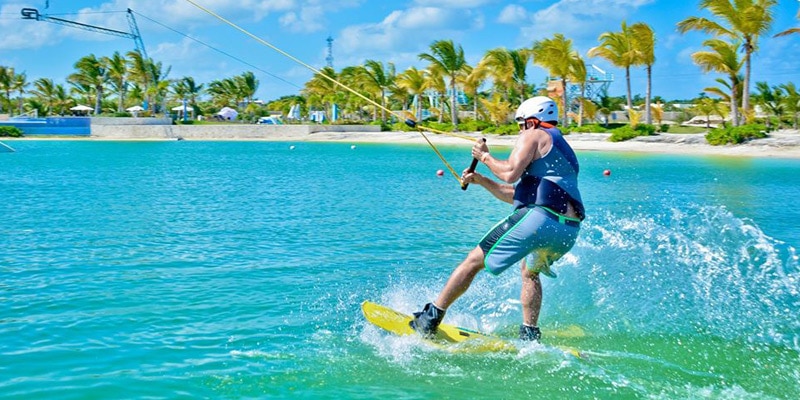 Aqua Park is not your typical waterpark, offering a variety of fun and challenging activities on the water for children and adults.  The Play Lake is a lot of fun, sure to keep the kids playing for hours.  For those that wish to relax, Aqua Park has a relaxing infinity pool.  Aqua Park is conveniently located in Downtown Punta Cana near many resorts.  The facilities are clean and the staff is super friendly.
Play Lake
Zipline over the lake
Paddleboarding
Tight Rope
Blob Catapult
Blue Monster
Lake 2.0
Wakeboarding classes
Donut Ride
Wake Lake
Kneeboarding
Slalom skiing
Wakeboarding
Land & Fun
Restaurant
Table Games
Beach Games
Packages
Packages available from $75.
Transportation included with some packages.
Related tours you may enjoy…
Contact & Map – Aqua Park – Punta Cana, Dominican Republic
Hours: Monday through Sunday 11:00 to 18:00
Tel: + 1-829-521-3562
Address: Unnamed Road, Punta Cana, Dominican Republic 23000
Map loading, please wait ...