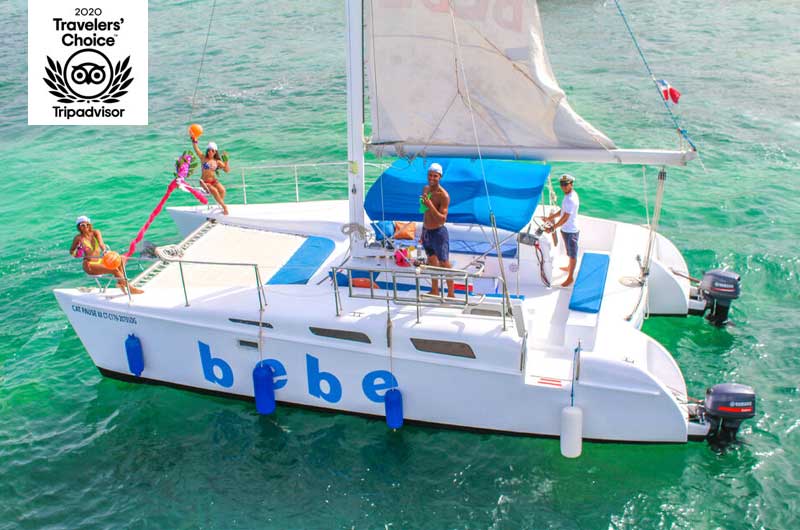 Bebe Catamarans Punta Cana has over 20 years of experience in the business, consistently receiving positive reviews from travelers like you.  They offer budget friendly tours as well as private catamarans they're happy to customize to your group or family.
Free shuttle service to and from the boat.
Free snorkeling gear.
Free drinks.
Free snacks.
Daily trips morning & afternoon.
Book Tours Online by Bebe Catamarans Punta Cana
Contact & Map – Bebe Catamaran Punta Cana
Tel: +1-809-299-2668
Address: Bibijagua, Calle Paseo del Sol, Punta Cana, Dominican Republic 23500
Map loading, please wait ...