While in Punta Cana, don't miss visiting Indigenous Eyes Ecological Park & Reserve, one of the most relaxing and inspiring natural attractions in the area.  The reserve is privately operated and protected by Puntacana Ecological Foundation, located inside the property of the amazing Puntacana Resort & Club.  The Puntacana Ecological Foundation does a fantastic job, their goal is to conserve, educate, research, and offer guests and visitors an unforgettable experience.  The reserve is typically quiet and uncrowded, a wonderful place to relax, connect with mother earth, and re-connect with those you bring.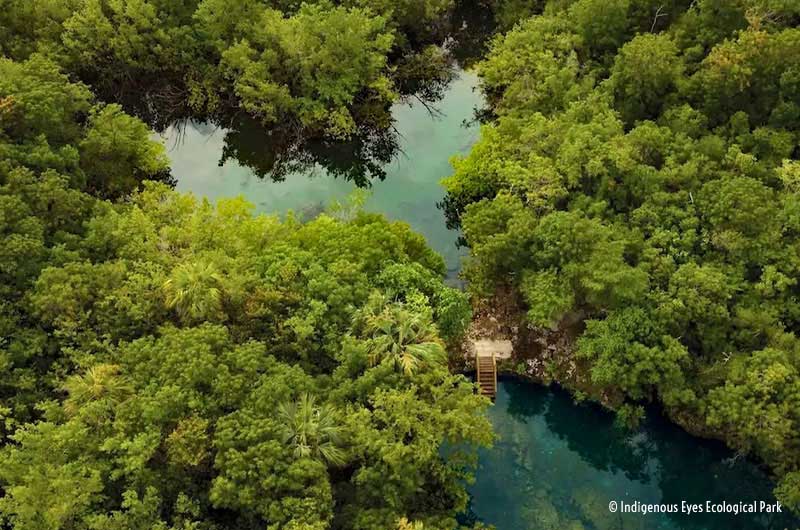 Indigenous Eyes Park is 1,500 acres of subtropical forest offering a variety of activities, be sure to give yourself a full morning or afternoon to enjoy it all.  Bring your walking shoes, leading to breathtaking rewards along the way…twelve freshwater lagoons, five of them are open for swimming, once you gaze at the waters, you'll want to take a dip to become part of this mesmerizing scene.  During your walk, you'll be embraced by flora, observe birds, see reptiles, learn on the interpretive exhibits and more.  You'll also enjoy visiting a petting zoo, a fruit tree garden, iguana habitat, and more.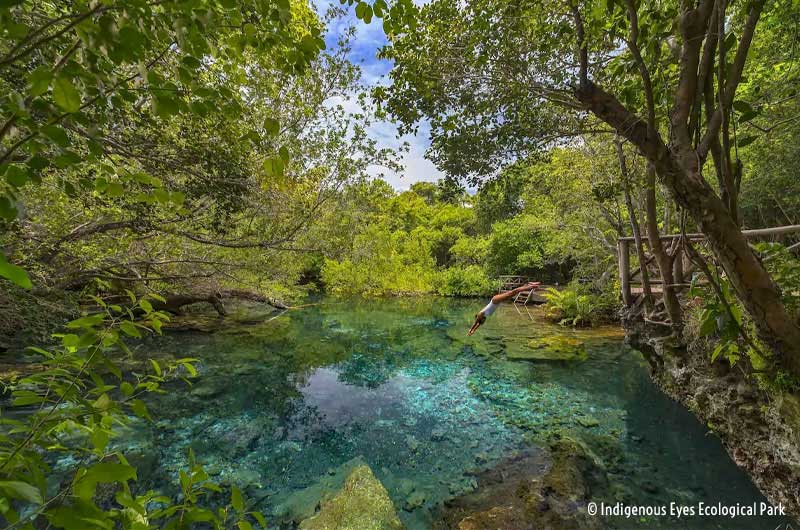 Entry Fee
Free of charge for hotel guests of Tortuga Bay, The Westin Puntacana Resort & Club, and Puntacana Resort & Club homeowners and residents.
Visitors can pay a fee to enter.  As you're entering the Puntacana Resort & Club you'll see a building to the right of the gate.  Pay an entry fee, you'll need your ID / or passport to receive the pass. 
Top Rated Tours - Indigenous Eyes Ecological Park
Punta Cana, Dominican Republic
Map - Indigenous Eyes Ecological Park
Punta Cana, Dominican Republic
Tel: 809-959-9221  ⏐ Address:  Punta Cana, Dominican Republic