Ever wanted to scuba dive but don't know how?  Right off the shores of Cabeza del Toro Beach, a series of enclosures were created so visitors who do not want to swim or scuba dive in open waters can have the experience of swimming with a variety of fish, dolphins, nurse sharks, and stingrays.  The Marinarium is a popular attraction for families, where children can experience the magic of the sea in a safe environment.  The water is so clear (under normal weather), you'll feel like you're swimming at a natural pool.
A catamaran will take you on a cruise along the breathtaking Punta Cana coastline, with tours including snacks and drinks on board.  While onboard you can dance to the sounds of merengue, bachata, and salsa.  After swimming and snorkeling, you can head to The Animal Adventure Park, where they offer a variety of shows that include sea lions, parrots, and more.
Please help us keep Punta Cana reefs healthy by wearing reef safe sunscreen. 
Marinarium Excursions
Punta Cana, Dominican Republic
Average review rating of 4.5 stars from over 4,000 reviews.  Awarded the Traveler's Choice Award 2020.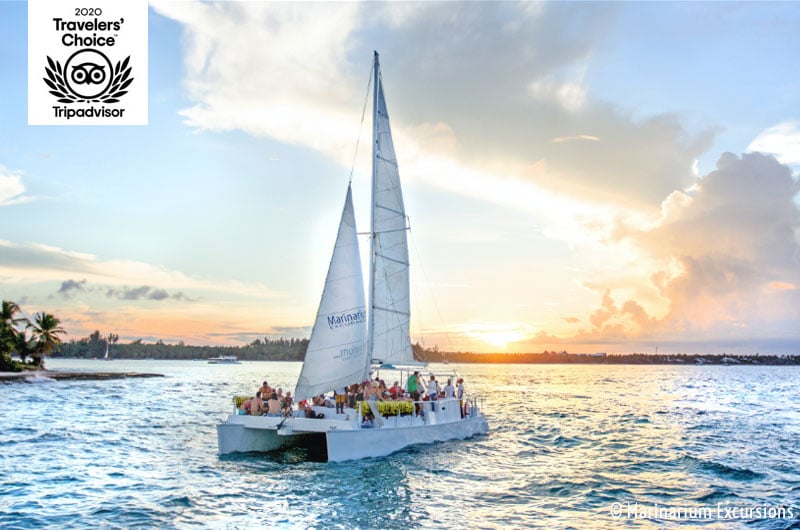 Map - Marinarium
Punta Cana, Dominican Republic