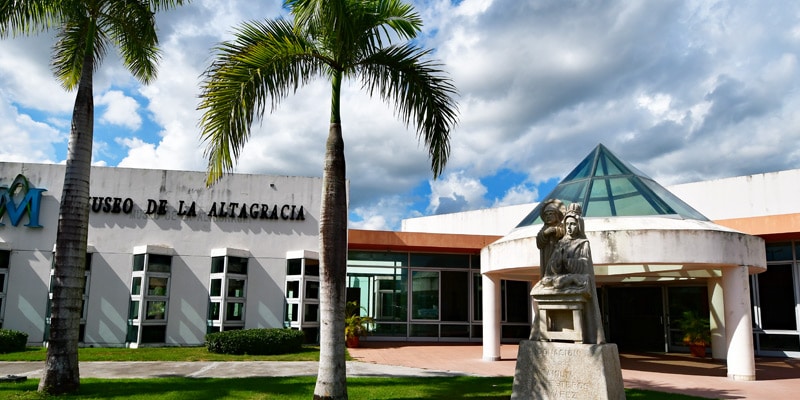 About an hour from Punta Cana, you can head to Higuey for a day trip to Basílica Catedral Nuestra Señora de La Altagracia.  On the grounds, you can visit La Altagracia Museum.  The museum holds exhibits of the history of the religion of the Dominican Republic, and a collection of religious jewelry and paintings that goes back to the 17th century.
Book a tour online to Higuey, La Altagracia, Dominican Republic
Contact & Map – Museo de la Altagracia, Higuey, Dominican Republic
Hours: Tuesdays – Saturdays 8:30 am – 5:00 pm, Sundays 9:00 am – 5:00 pm, Mondays Closed
Tel: +1-809-554-2748
Address: 105, Higüey, Dominican Republic 23000
Map loading, please wait ...