Punta Cana Dominican Republic   〉 Punta Cana Beaches   〉Playa Punta Cana Guide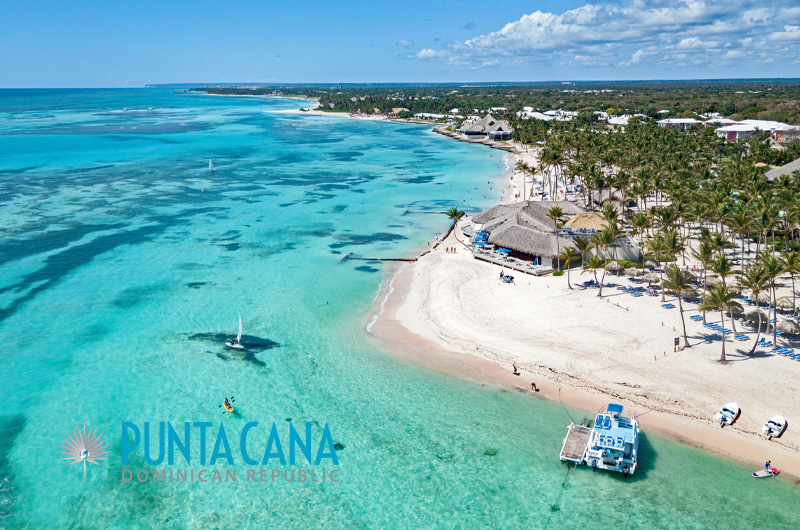 Back in 1978, Club Med Punta Cana was the first resort to introduce Punta Cana as a tourist destination to the world. The beach facing this historic hotel still welcoming visitors today is known as Playa Punta Cana (Punta Cana Beach), it is located just north of Playa Blanca. It is no wonder this beach was chosen as the starting place of what today is, one of the most beloved Caribbean destinations, it boasts sparkling white sand, turquoise jeweled tones clear as glass perfectly landscaped with palm trees tirelessly dancing to the breeze against a blue sky. Punta Cana feels more exclusive since the majority of sun seekers are staying at one of the beachfront resorts.
See map of Punta Cana Beach & beachfront resorts at the end of the page.
Beachfront Resorts in Punta Cana Beach
Punta Cana, Dominican Republic
Map - Playa Punta Cana & Beachfront Resorts
Punta Cana, Dominican Republic
Map loading, please wait ...