Punta Cana ⎜ Things to Do in Punta Cana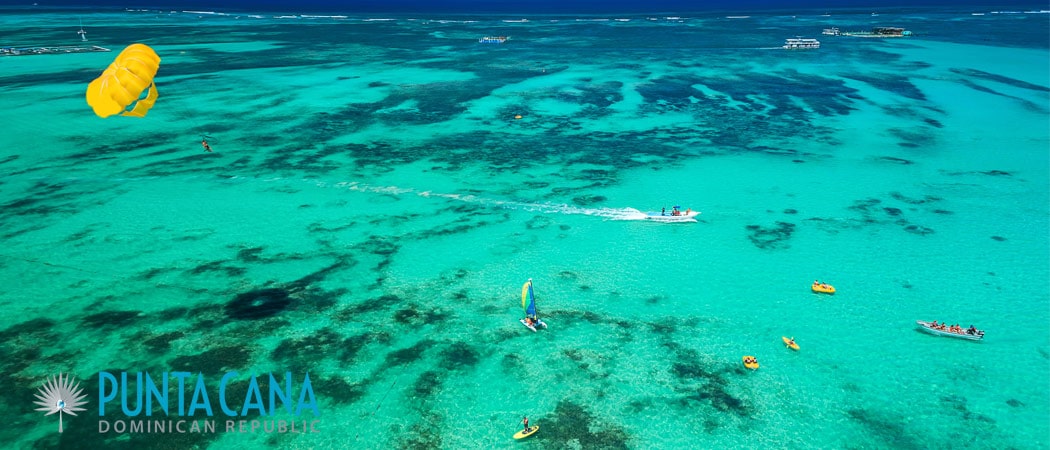 When it comes to the term "All-Inclusive", Punta Cana perfected it and does it better than any other island in the Caribbean.  In Punta Cana, the term "All-Inclusive", does not only refer to resorts, as a tourist destination it offers visitors the perfect mix of activities from thrilling to mesmerizing.  Everything is within your reach without complicated, time-consuming travel planning.  You may be tempted to stay within the resort property, but there's so much more to see and do in Punta Cana.   Once you get a little taste of the country's treasures and activities, you'll be coming back to explore more.
You can fill days with thrilling activities on the water, in-land natural attractions, historic sights of nearby cities, family fun at adventure parks and so much more.  The turquoise waters of Punta Cana invite visitors to enjoy the pleasures of island life such as snorkeling in a natural aquarium, swimming with dolphins, being playful by doing some waters sports, and the simple pleasures of taking a relaxing stroll along the miles of sandy coconut tree line shores.  On land, there's a perfect mix of adventures and day trips for every type of traveler, from exploring the sights of the oldest European city in the world, zip-lining through lush forests, ATV tours, horseback riding, safari tours among other activities.
We'll start off with the top two things to do in Punta Cana… perfectly blue and green… beaches and golf.  We follow with highlights on the most popular things to do in Punta Cana and nearby.  Natural attractions, parks, and museums are listed on our guide to Punta Cana attractions.
Relax & Play at the Beach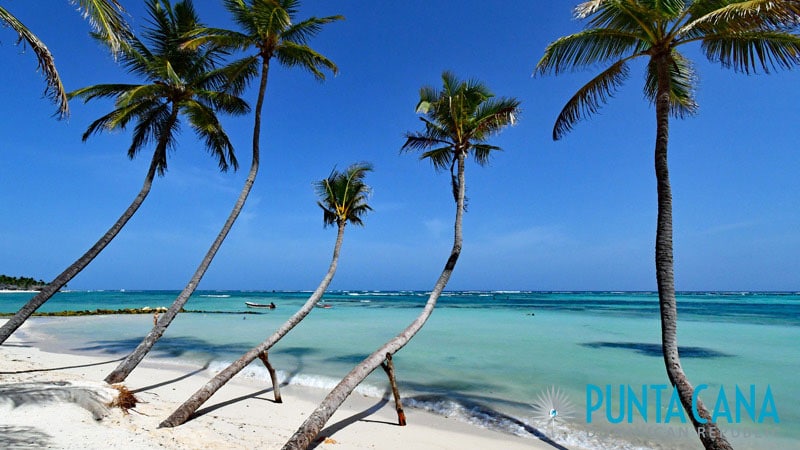 + Beaches in Punta Cana
The beaches certainly take center stage in Punta Cana, where the fun in this Caribbean Wonderland begins.  The beaches of Punta Cana are everything you dream of… waters naturally tinted in bewitching jeweled tones, pristine sand that range from coral white to honeycomb gold and lush tropical landscape.  Whether you long for a relaxing retreat or adventure under the sun, Punta Cana doesn't disappoint.
The fantastic coastline of Punta Cana inspires visitors to relax, wander, dream and play.   Romantic couples can find intimate spots to relax, families will have plenty of activities to play and reconnect.   The endless coastline encourages beach lovers to take long walks and try the many beachfront restaurants, beach bars and colorful shops.
Before your book a beachfront resort and head to the beach, be sure to read our guide, not all the beaches along the Punta Cana coastline are the same, allow us to help you pick the perfect location for you, don't miss our beach guide. + Punta Cana Beaches.
Golf in Spectacular Courses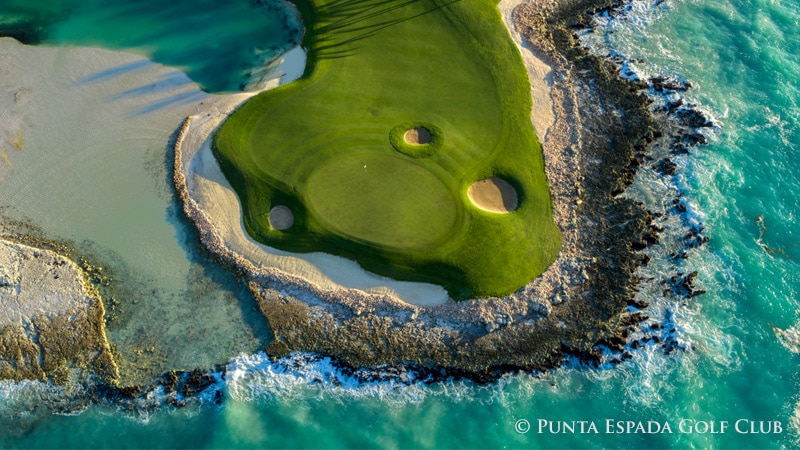 + Golf in Punta Cana
Punta Cana and other tourist regions in the Dominican Republic constantly rank among the best golf destinations in the Caribbean.  The majestic coastline is not only for beachgoers, golfers can play on stunning oceanfront courses.  Various courses are regular venues for Champions Tours. Four courses in the Dominican Republic out of seven made it to the list of Golf Digest's "2019's Top Golf Resorts in the Caribbean and Bermuda", two of them are in Punta Cana.  Courses in Punta Cana have been designed by acclaimed architects such as Jack Nicklaus, Tom Fazio, Pete Dye, Greg Norman, among others.
Golf Resorts in Punta Cana, Dominican Republic
La Cana Golf Course
Los Corales Golf Course
Punta Espada Golf Club
Catalonia Caribe Golf Club
Punta Blanca Golf & Beach Club
The Lakes Barcelo Golf Club
Cocotal Golf & Country Club
Hard Rock Golf Club at Cana Bay
Iberostar Bavaro Golf Club
Fun on the Sea
Water Sports in Punta Cana, Dominican Republic
Punta Cana, the Caribbean Wonderland offers a full range of watersport activities.   Best of, you can have a ton of fun on the water, without all the fuss of planning; most resorts offer a nice variety of watersports included with each stay, some activities at a reasonable cost to their guests.  Then there are plenty of tour companies offering fun on the water you can book right on the beach.   You can also plan and book most watersports ahead of time online so you're ready to have some fun as soon as you arrive. 
Snorkeling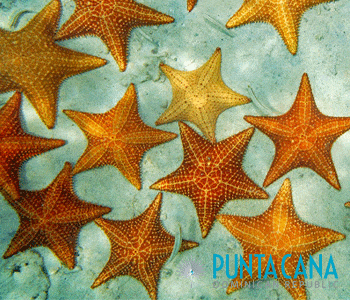 + Snorkeling
Snorkeling is one of the top activities in Punta Cana.  The Caribbean side of Punta Cana allows visitors to enjoy snorkeling in calm, clear natural pools, shallow reefs close to the shore, and enclosed aquariums full of magic underneath.  If you've never snorkeled nor a good swimmer, Punta Cana is the perfect place to start, and safe for the kids.
Many resorts and tour operators offer free use of snorkeling equipment.   For the best experience, we recommend you book a snorkeling excursion. 
Popular Snorkeling Sites / Places
Saona Island
Catalina Island
Seaquarium

Igneri Caribe Taino Underwater Museum
Scuba Diving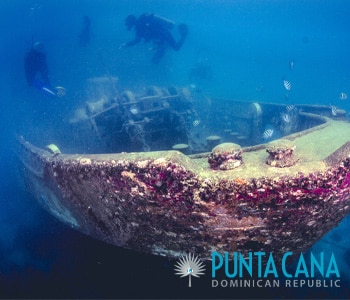 + Scuba Diving
Punta Cana is a Caribbean Wonderland for scuba divers too.   Scuba divers can explore the colorful sea life on the clear and warm Caribbean water in diverse locations across the east coast, with daily charters leaving from Punta Cana. Punta Cana offers a unique  Underwater Museum, caves, shipwrecks, coral reefs, walls, and marine parks.  The east coast of the Dominican Republic was blessed with the longest reef extending from Punta Cana to Bavaro.  If you wish to learn and get certified, many resorts will arrange lessons.
Popular Diving Sites
Catalina Island – tours offered from Punta Cana
Bayahibe – tours offered from Punta Cana
The Astron wreck
The Wall
Aquarium
Scuba Diving Services in Punta Cana
Aquatrack Diving SRL – +1-829-922-8777
Dressel Divers Punta Cana – 321-392-2338
El Tour Caribe – +1-809-251-6543
Global Dive Academy – Tel: +1-809-805-5382
Happy Dive Center – Tel: +1-809-552-0954
Scuba Dive Dominican – Tel: +1-809-285-4259
SeaPro Divers – Tel: 832-615-3600
Ultra Marine Divers – Tel: +1-829-974-7893
Kite Surfing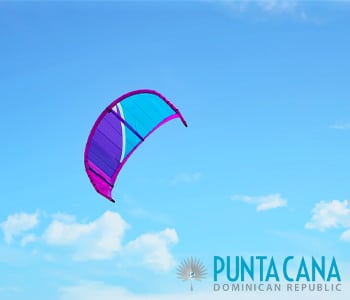 + Kite Surfing
Kitesurfing is an exhilarating experience, the added scenery, clear shallow turquoise water, and steady winds make Punta Cana the perfect destination.  Punta Cana is the perfect place for individuals wishing to learn with professional and friendly instructors.  
The best beach for kitesurfing is Playa Blanca, a gorgeous beach with the best wind conditions, waves and safe shallow waters.  The best time to kite surf in Punta Cana is from June through August. 
Kite Club Punta Cana – Tel: +1-829-576-6399 
KBS Kitesurf Punta Cana – Tel: +1-849-283-1708
Kiteology DR Kiteboarding – Tel: +1-809-330-9861
Hobie Cat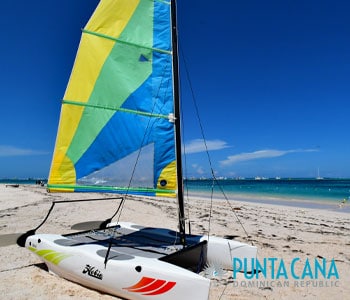 + Hobie Cat
Various resorts offer Hobie Cats for the use of their guests, most at no cost.  If you need lessons, they are offered at a fee.  There are a limited number of Hobie Cats at each resort, we advise you to book it as soon as you arrive at the resort to secure a day and time.  
If your resort doesn't offer it, there are rentals at various spots along Bavaro Beach for rent. 
Catamarans / Boats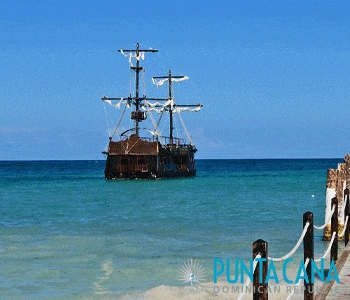 + Catamarans / Boats
Dominican sure know how to make a boat ride fun, as you cruise along the gorgeous Punta Cana coastline under the sun, you could be dancing to the rhythms of merengue / bachata, enjoying drinks and making memories with your loved ones.  The most difficult task will be choosing from all the boat tour options.   In Punta Cana, there are party boats, Pirate theme cruises, spa/relaxation, snorkeling trips to dreamy Saona and Catalina Islands, intimate romantic cruises and more.
The most popular boat tours are to the islands of Saona & Catalina.  Ocean Adventures is a fun day on a "Pirates of the Caribbean" boat offering a pirate show and snorkeling adventure.
Boat Charters
Bebe Boat  +1-809-299-2668
El Tour Caribe  +1-809-251-6543
Hispaniola Aquatic Adventures  +1-800-282-5784
La Barcaza  +1-809-258-9110
Marina Caribe +1-849-260-0038
Ocean Adventures 

+1-829-452-7463

Ocean Adventure Punta Cana – Dr. Fish Ocean Spa +1-829-452-7463
Pelicano Sport – Tel: +1-829-676-4353
Power Adventures 

+1-809-552-1597>

Punta Cana Party Boat – 1-849-208-0381 / 1-888-528-4469
Radikal Jet Boat +1-809-221-9444
Parasailing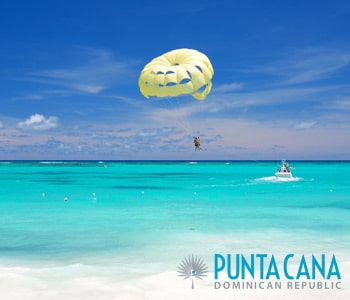 + Parasailing
You've fallen in love with Punta Cana, if you want to be passionately in love… go parasailing and see it from above.  Don't worry, it is not scary, is an exhilarating experience with the best views of the coastline of Punta Cana.  Once you're up 200 feet in the air, you will begin to feel more relaxed…you'll be mesmerized by 360-degree views.  From above you can appreciate the colors of the water contrasting with the coral reefs, the sparking sand and lush flora that runs along this magical Caribbean Wonderland. 
Parasailing can be a romantic experience and a fun family adventure to share with the kids.  It is recommended that you book ahead of time in order to secure your parasailing experience. 
Caribbean Dream – Tel: +1-809-552-6862
Cortesito Tours – Tel: +1-809-777-3023 / +1-809-455-2384
Pelicano Sport – Tel: +1-829-676-4353
SeaPro Water Sports – Tel: +1-832-615-3600
Whale Watching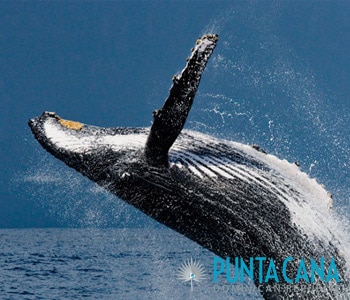 + Whale Watching
Did you know that the Dominican Republic is one of the top 10 places in the world?  Every year not hundreds, but thousands of  Humpback Whales come home to the warm waters of the Dominican Republic to give birth, breed and play at Silver Bank and Samana Bay.  Humpback Whales migrate to the Dominican Republic from January through April.
You've seen these gorgeous creatures in pictures, but seeing them in person, swimming freely, jumping out of the water and listening to the sound of their symphony… it takes your breath away, it is one of the those moments when you realize just how magical our planet really is.  During a tour, you may see hundreds of humpback whales within a few miles, including bay calves.
If you're lucky to swim along with these majestic creatures you will come away feeling really small, but with greater sensitivity for the protection of our natural treasures.  After this experience, you'll want to come back year after year to the Dominican Republic just like the whales do.
A day trip from Punta Cana to Samana will take most of the day.  Tour companies from Punta Cana will provide transportation by bus or small plane.
Caribbean Dream – Tel: +1-809-552-6862
Punta Cana Best Excursions – Tel: 888-268-0668 / 849-262-8572
Whale Punta Cana with 

Kim Beddall

– Tel: +1-809-259-6278
Windsurfing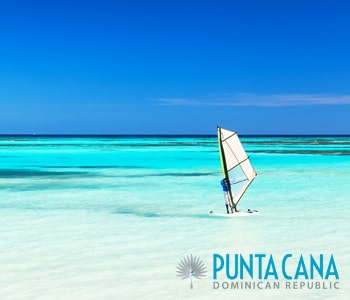 + Windsurfing
Club Med
Pelicano Sport – Tel: +1-829-676-4353
Surfing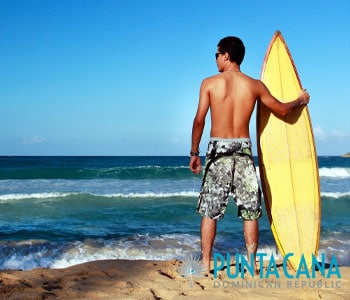 + Surfing
If you love to surf or always dreamed of learning, come to Punta Cana.  Macao is the most popular beach for surfing, where you can surf peacefully without crowds.  Macao has left and right breaks and an even surf.  Uvero Alto is also a good beach for surfing with the added benefit of beachfront resorts so you can be close to the wave action.  The best time of the year to surf is from October through March.
You can rent boards, or take surfing lessons with:
Surf Camp Macao – Tel: +1-809-430-9017
Uvero Alto Surf School – Tel: +1-829-975-7913
Fishing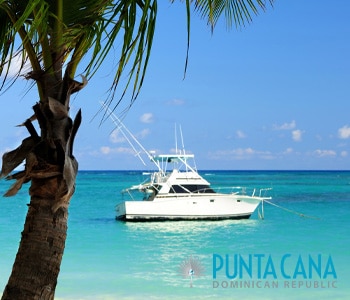 + Fishing
There are several fishing charters offering excursions from deep to inshore fishing.  Schedule a private charter or go on a shared fishing tour.  Depending on the time of the year, you can catch Mahi Mahi, Snapper, Wahoo, Barracuda, Tuna and the gorgeous Blue Marlin among others.
Big Marlin Charters Punta Cana – +1-849-409-9977
Gone Fishing Punta Cana – +1-829-943-4290
Mikes Marina Fishing Charters SRL – +1-809-729-5164
Pelicano Sport – Tel: +1-829-676-4353
Kayaking / Canoeing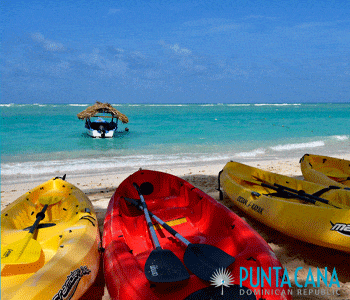 + Kayaking
Kayaking is a wonderful way to see the coastline of Punta Cana from a different perspective.  Kayaking is enjoyed best on the Caribbean side of Punta Cana where the water is calm, clear and shallow.   You'll glide over coral reefs where colorful fish will be swimming right along with your kayak.  
Explora Ecotour Punta Cana – Tel: +1-809-964-8383
Kite Club Punta Cana – Tel: +1-829-576-6399
Pelicano Sport – Tel: +1-829-676-4353
Reef Explorer – Tel: +1-809-468-3183
SeavisTours – Tel: +1-829-714-4947
Fun on Land
Punta Cana, Dominican Republic
ATV / Buggy Rides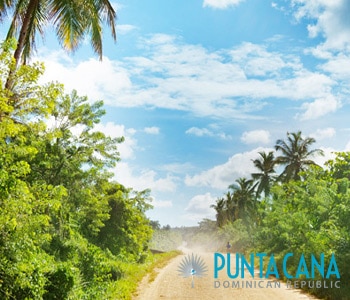 + ATV / Buggy Rides
So much fun!!  That's what everyone says…, a wonderful way to see the more natural side of the Dominican Republic and connect with locals.  You'll ride along the countryside, pass through colorful villages, secret beaches, plantations and more.   Wear sneakers and get ready to get muddy if it rained, but don't worry, most tours include a stop at a beautiful beach away from development in their natural wonder.  Whether you're on a honeymoon, traveling with a group or with the kids, this is one activity you can't miss.
Caribbean Dream – Tel: +1-809-552-6862
Flintstones Buggy Adventure Punta Cana – Tel: +1-849-754-6487
Fun-Buggy Punta Cana – Tel: +1-809-299-0428
Puntacana Bavaro Trackers ATV Tours – Tel: +1-809-769-3456
Rancho Macao Adventure Boogies – Tel: +1-829-657-0570
Xtreme-Buggy – Tel: +1-809-351-0783
Horseback Riding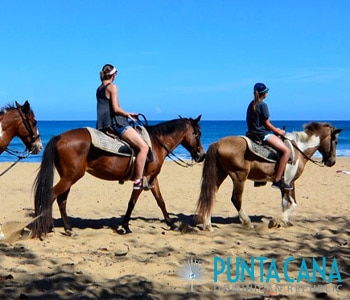 + Horseback Riding
Horseback riding in Punta Cana is a super romantic experience and family activity.  There are various companies offering horseback riding tours that pack on a variety of experiences that may include riding through the countryside, along rivers, stops at sugar, cocoa and coffee plantations (with samples), delicious food and some even include ziplining, 
Fun-Buggy Punta Cana – +1-809-299-0428
HorsePlay Punta Cana – +1-829-599-5896
Rancho Caribeño – +1-809-775-5952
Rancho el Different – +1-809-498-3482
Rancho Cana Tequila – +1-829-259-5121
Punta Cana Just Safari ™ Jeep Tours – +1-809-501-0555
Safari Tours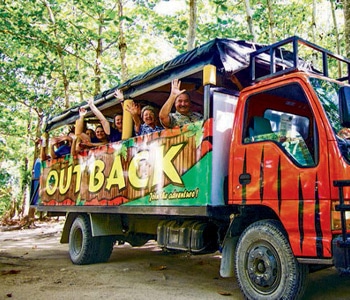 + Safari Tours
Safari Tours in Punta Cana packs a lot of fun in a few hours, it is a fun way to get to know the more real side of the Dominican Republic and have some cultural experiences.  Tours are offered in open-air trucks, some tour operators offer jeep safari tours.  Tour takes you through the countryside, coffee and cacao plantations, secluded beaches and more.  
Country Safaris – +1-809-466-1159
Outback Adventures – +1-809-723-1852
Punta Cana Just Safari Jeep Tours – +1-809-501-0555
Supreme True Safari – +1-809-224-2628
Go Shopping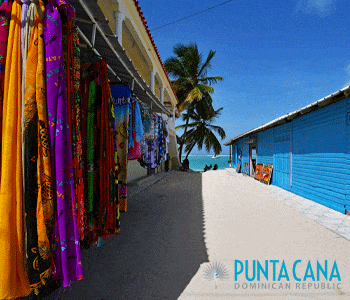 + Shopping
BlueMall Puntacana – +1-809-784-4001
Downtown Mall Punta Cana – +1 809-466-1391
GiftRD – +1 809-884-9663
Little Switzerland – (248) 809-5560 ext. 14010
Mundo Autentico – +1 809-466-1212
Palma Real Shopping Village – +1 809-552-8725
Plaza San Juan Shopping Center – +1 809-466-6000
Plaza Punta Cana
PUNTACANA Village – +1 809-959-2714
Punta Blanca Mall – +1 829-530-0080
Smile Dominicana – +1 849-284-0922
Uvero Alto Plaza – +1 809-710-5181
Ziplining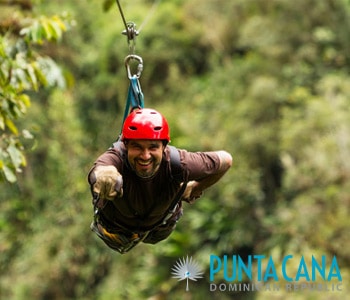 + Ziplining
You've experienced the water along the Punta Cana coastline, we encourage you to experience the lush green side of the Dominican Republic in an exhilarating way…ziplining.  Yes, the adrenaline is pumping as you take off, but as you fly across the line, you'll go from yelling to wowing from feelings of wonder as you experience flying over greens as birds do.  By the time your zipline adventure is complete, you'll feel light and free, with memories you'll want to share with family and friends back home when you return.  
Bavaro Adventure Park – +1-809-933-3040
Canopy Adventures – 1-800-468-4041
La Hacienda Park – +1-809-221-9444
Runners Adventures – +1-809-455-1135
Scape Park – +1 809-469-7231