Don't miss the dreamy Saona Island. 
Reserve now and pay later.
When it comes to the term "All-Inclusive", Punta Cana perfected it and does it better than any other island in the Caribbean.  In Punta Cana, the term "All-Inclusive", does not only refer to resorts, as a tourist destination it offers visitors the perfect mix of activities from thrilling to mesmerizing.  Everything is within your reach without complicated, time-consuming travel planning.  You may be tempted to stay within the resort property, but there's so much more to see and do in Punta Cana.   Once you get a little taste of the country's treasures and activities, you'll be coming back to explore more.
You can fill days with thrilling activities on the water, in-land natural attractions, historic sights of nearby cities, family fun at adventure parks and so much more.  The turquoise waters of Punta Cana invite visitors to enjoy the pleasures of island life such as snorkeling in a natural aquarium, swimming with dolphins, being playful by doing some water sports, and the simple pleasures of taking a relaxing stroll along the miles of sandy coconut tree line shores.  On land, there's a perfect mix of adventures and day trips for every type of traveler, from exploring the sights of the oldest European city in the world, zip-lining through lush forests, ATV tours, horseback riding, and safari tours among other activities.
Best Day Trips from Punta Cana
Dominican Republic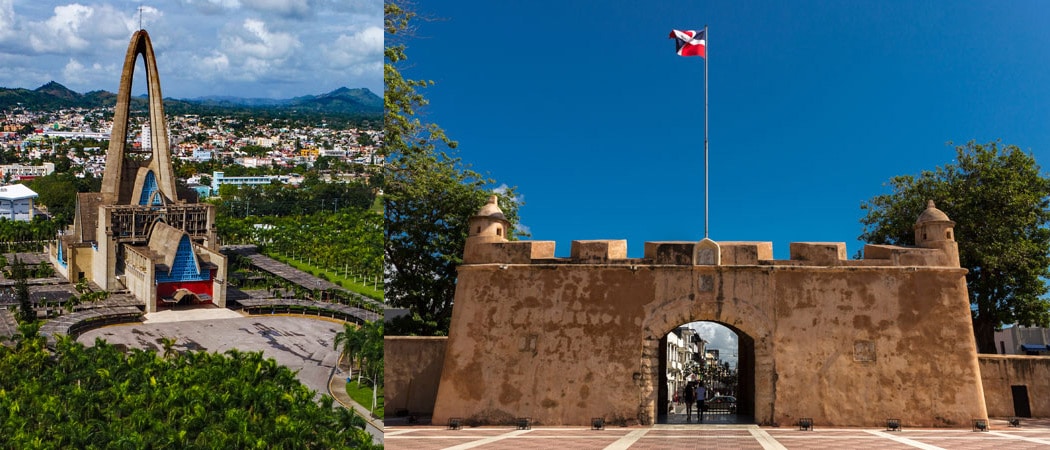 Rent a car or book a tour to visit the most significant historical sights near Punta Cana.  In Higuey you can visit the most impressive monument, Basílica Catedral Nuestra Señora de la Altagracia.  Two hours away you can visit Santo Domingo, the capital of the Dominican Republic where you explore the historic district with a number of museums and attractions.  Altos de Chavon is a wonderful day trip with a variety of activities and sights.