Punta Cana ⎜ Things to Do in Punta Cana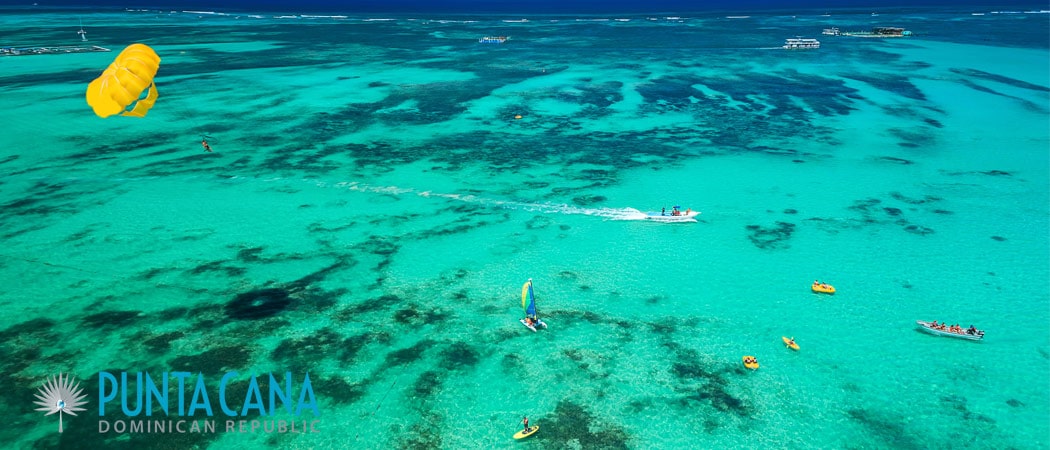 When it comes to the term "All-Inclusive", Punta Cana perfected it and does it better than any other island in the Caribbean.  In Punta Cana, the term "All-Inclusive", does not only refer to resorts, as a tourist destination it offers visitors the perfect mix of activities from thrilling to mesmerizing.  Everything is within your reach without complicated, time-consuming travel planning.  You may be tempted to stay within the resort property, but there's so much more to see and do in Punta Cana.   Once you get a little taste of the country's treasures and activities, you'll be coming back to explore more.
You can fill days with thrilling activities on the water, in-land natural attractions, historic sights of nearby cities, family fun at adventure parks and so much more.  The turquoise waters of Punta Cana invite visitors to enjoy the pleasures of island life such as snorkeling in a natural aquarium, swimming with dolphins, being playful by doing some waters sports, and the simple pleasures of taking a relaxing stroll along the miles of sandy coconut tree line shores.  On land, there's a perfect mix of adventures and day trips for every type of traveler, from exploring the sights of the oldest European city in the world, zip-lining through lush forests, ATV tours, horseback riding, safari tours among other activities.
We'll start off with the top two things to do in Punta Cana… perfectly blue and green… beaches and golf.  We follow with highlights on the most popular things to do in Punta Cana and nearby.  We have divided things to do into the following categories: Natural Attractions, Fun Things to on the Water, Fun on Land, Adventure Parks, Museums & Cultural Attractions.
+ Beaches in Punta Cana
The beaches certainly take center stage in Punta Cana, where the fun in this Caribbean Wonderland begins.  The beaches of Punta Cana are everything you dream of… waters naturally tinted in bewitching jeweled tones, pristine sand that ranges from coral white to honeycomb gold, and lush tropical landscape.  Whether you long for a relaxing retreat or adventure under the sun, Punta Cana doesn't disappoint.
The fantastic coastline of Punta Cana inspires visitors to relax, wander, dream, and play.   Romantic couples can find intimate spots to relax, families will have plenty of activities to play and reconnect.   The endless coastline encourages beach lovers to take long walks and try the many beachfront restaurants, beach bars, and colorful shops.
Before your book a beachfront resort and head to the beach, be sure to read our guide, not all the beaches along the Punta Cana coastline are the same, allow us to help you pick the perfect location for you, don't miss our beach guide.
+ Golf in Punta Cana
Punta Cana and other tourist regions in the Dominican Republic constantly rank among the best golf destinations in the Caribbean.  The majestic coastline is not only for beachgoers, golfers can play on stunning oceanfront courses.  Various courses are regular venues for Champions Tours.  Four golf courses in the Dominican Republic out of seven made it to the list of Golf Digest's "2019's Top Golf Resorts in the Caribbean and Bermuda", two of them are in Punta Cana.  Courses in Punta Cana have been designed by acclaimed architects such as Jack Nicklaus, Tom Fazio, Pete Dye, Greg Norman, among others.
Best Golf Resorts in Punta Cana ⎮ Golf Courses in Punta Cana
Natural Attractions
Punta Cana, Dominican Republic
Adventure Parks
Punta Cana, Dominican Republic
Fun on the Sea
Water Sports in Punta Cana, Dominican Republic
Punta Cana, the Caribbean Wonderland offers a full range of watersport activities.   Best of, you can have a ton of fun on the water, without all the fuss of planning; most resorts offer a nice variety of watersports included with each stay, some activities at a reasonable cost to their guests.  Then there are plenty of tour companies offering fun on the water you can book right on the beach.   You can also plan and book most watersports ahead of time online so you're ready to have some fun as soon as you arrive. 
Fun on Land
Punta Cana, Dominican Republic
Museums & Cultural Attractions
Punta Cana, Dominican Republic
Best Day Trips from Punta Cana
Dominican Republic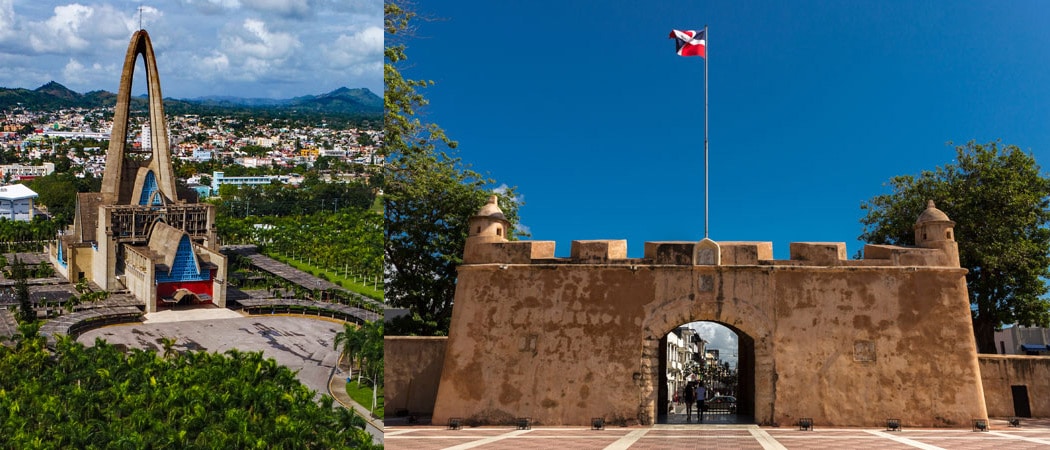 Rent a car or book a tour to visit the most significant historical sights near Punta Cana.  In Higuey you can visit the most impressive monument, Basílica Catedral Nuestra Señora de la Altagracia.  Two hours away you can visit Santo Domingo, the capital of the Dominican Republic where you explore the historic district with a number of museums and attractions.  Altos de Chavon is a wonderful day trip with a variety of activities and sights.