Punta Cana Dominican Republic 〉Things to Do in Punta Cana  〉Whalewatching Day Trips from Punta Cana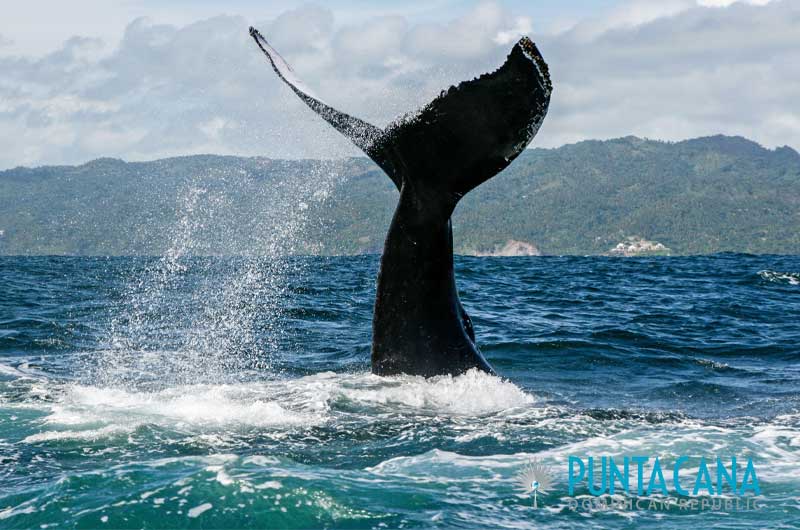 Did you know that the Dominican Republic is one of the top 10 places in the world?  Every year not hundreds, but thousands of  Humpback Whales come home to the warm waters of the Dominican Republic to give birth, breed, and play at Silver Bank and Samana Bay.  Humpback Whales migrate to the Dominican Republic from January through April.
You've seen these gorgeous creatures in pictures and films, but seeing them in person, swimming freely, jumping out of the water and listening to the sound of their symphony… it takes your breath away, it is one of those moments when you realize just how magical our planet really is.  During a tour, you may see hundreds of humpback whales within a few miles, including bay calves.
If you're lucky to swim along with these majestic creatures you will come away feeling really small, but with greater sensitivity for the protection of our natural treasures.  After this experience, you'll want to come back year after year to the Dominican Republic just like the whales do.
A day trip from Punta Cana to Samana will take most of the day.  Tour companies from Punta Cana will provide transportation by bus or small plane.
Whale Watching Tours from Punta Cana
Dominican Republic