Cap Cana, Punta Cana, Dominican Republic
Punta Cana  〉Punta Cana Beaches  〉Best Beaches in Punta Cana  〉Caleton Beach, Cap Cana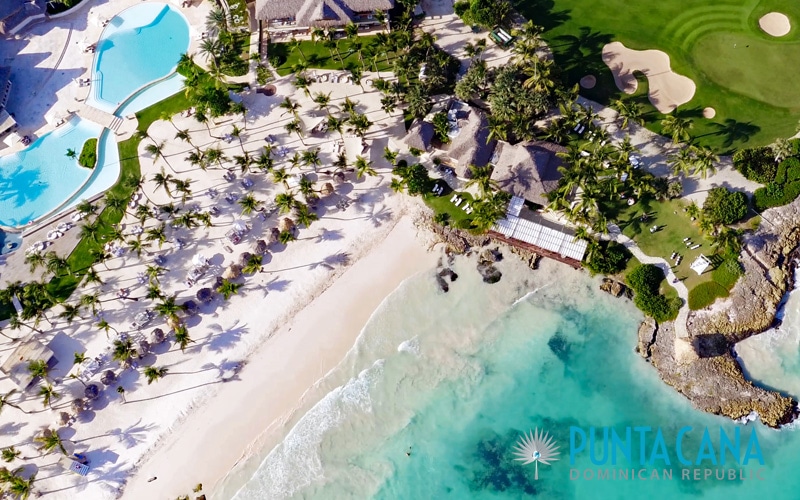 Caleton Beach is one of the most exclusive beaches in the Punta Cana tourist region, just 10 – 15 minutes from the Punta Cana International Airport,  inside the upscale resort community of Cap Cana.  Caleton Beach is for those seeking an intimate romantic beach vacation with luxurious accommodations.  To enjoy Caleton Beach, you must stay at Eden Roc Cap Cana, an elegant golf resort with Spanish colonial architecture offering spacious villas serenaded by the sea.
No need to leave the beach for a fine meal, Caleton Beach Club offers two restaurants; La Palapa a seaside restaurant serving lunch and dinner, and Blue Grill & Bar.  Just steps from Caleton Beach guests can enjoy an infinity pool, the Solaya Fitness & Wellness Spa, and be serviced by exclusive beach butlers.
Exclusive Caleton Beach Resort
Cap Cana - Punta Cana, Dominican Republic
Eden Roc Cap Cana
From $450

- Exclusive Luxury Golf Resort
+ Awards List
AAA Four Diamond Award
#9 - Top 25 Luxury Hotels - Caribbean - TripAdvisor's Traveler's Choice 2020
Best Golf Resorts in the Caribbean & Bermuda - 2020 Golf Digest Editor's Choice
#21 - Best Hotels in the Caribbean - US News
+ Eden Roc Cap Cana
Map - Caleton Beach & Eden Roc Cap Cana
Punta Cana, Dominican Republic
Map loading, please wait ...