Punta Cana  〉Best Things to Do in Punta Cana  〉Best Beaches in Punta Cana, Dominican Republic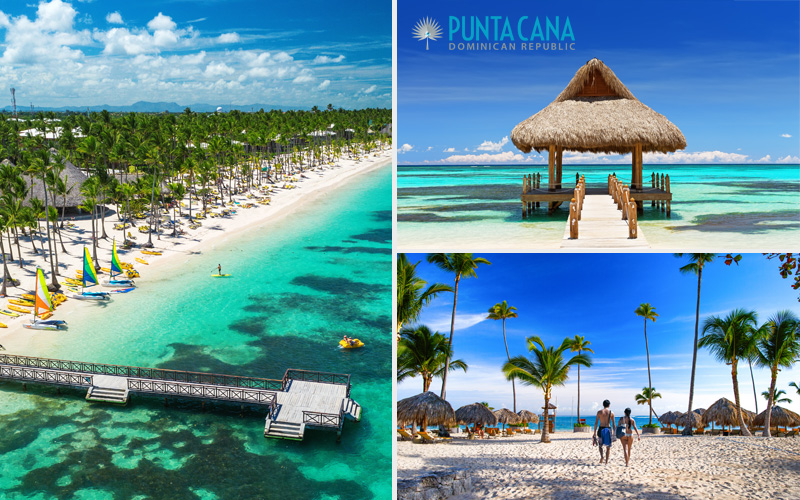 Punta Cana… Caribbean's Favorite All-Inclusive Beach Destination
Don't miss the dreamy Saona Island. 
Reserve now and pay later.
The beaches of Punta Cana follow the all-inclusive theme, they have it all.  Whether you crave a quiet and relaxing beach experience, full days of adventures on the water, or a pampering luxurious beach escape, Punta Cana exceeds expectations.  Punta Cana, nicknamed The Coconut Coast offers 30 miles of beaches, even in high season, there's plenty of sand to relax without heavy crowds.  Sit back, relax and allow us to introduce you to the best beaches in Punta Cana and what makes each one special.
Read more...
The Punta Cana destination was carefully planned, quickly grew to become the Caribbean's Favorite destination and among the most visited countries in the world.  Travelers like you have shared their experiences, placing Punta Cana beaches on the coveted lists of "Top 25 Best Beaches in the World" & "Best Beaches in the Caribbean".
From Calm & Romantic to Active & Lively…
While some beaches have similarities, a few of the beaches in Punta Cana have their own personality and vibe.  Some beaches have more wave action perfect for those that enjoy more active water sports, while some beaches have calm, shallow waters perfect for swimming and more relaxed activities.   A few beaches attract more crowds offering a more lively scene while others attract visitors seeking a quiet and more exclusive beach vacation.
The Scene & Crowds
Even though Punta Cana is the #1 Caribbean destination, it doesn't mean crowded beaches and a lack of natural landscapes.  One of the best planning decisions in the Dominican Republic was requiring that all buildings are not much taller than palm trees so resorts blend into the landscape, making Punta Cana one of the most attractive beachfront resort communities.  Beachcombers and romantics will have plenty of space to take long walks on the beach for a relaxing and uplifting experience.
Following we introduce you to what we call The Perfect Seven, each representing a quality that describes Punta Cana and meets a specific travel wish.  Come to Punta Cana and earn bragging rights to having visited some of the best beaches in the world.
Content & Beaches Covered on this Beach Guide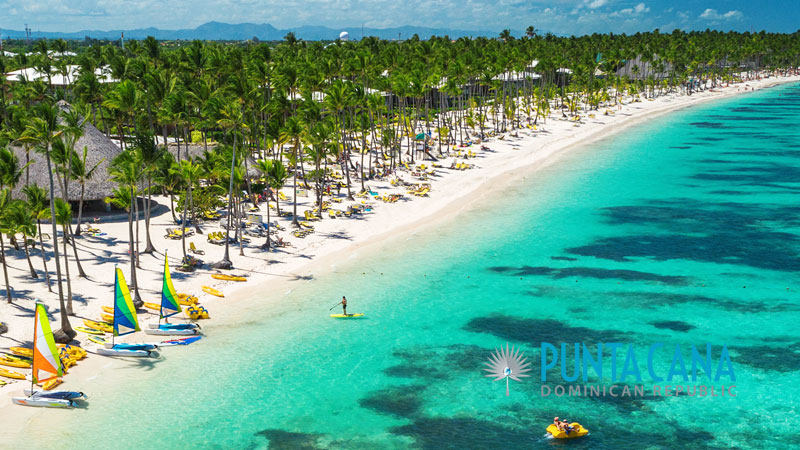 Bavaro Beach, perfectly offers the All-Inclusive Caribbean Wonderland Promise of Punta Cana…  Bavaro has it all; beauty, fun, relaxation, and adventure under the Caribbean Sun.
We love Bavaro Beach, and so does the rest of the world…
#7 – "Top 25 Beaches in the Caribbean" – TripAdvisor's Traveler's Choice Best of the Best 2022
#23 – "Top 25 Beaches in the World  – TripAdvisor's Traveler's Choice Best of the Best 2022
#19 – "Top 25 Best Beaches in the World" – TripAdvisor's Traveler's Choice Best of the Best 2021 & 2020 Award.
#8 – "Best Beaches in the Caribbean" – TripAdvisor's Traveler's Choice Best of the Best 2021 & 2020 Award.
Allow us to tell you all the reasons why Bavaro earns the #1 spot.
Top Rated Tours - Bavaro Beach, Punta Cana
Visiting
Macao
is a pleasurable activity for those that long for a day at the beach free of crowds and wishing to experience the beach in a more natural setting free of development.  Macao Beach is a protected natural resource in the Dominican Republic, so special UNESCO praised Macao as one of the most beautiful beaches in the Caribbean.  Travelers like you have written so many positive reviews, it earned the 20th spot on the coveted list of "Best Beaches in the Caribbean 2020" by TripAdvisor's Traveler's Choice Best of the Best.
Read more...
While most Punta Cana travelers stay at the beach in their resort, a few ventures out to Macao to enjoy a long walk and simply take in the simplicity of island life by the sea.  At Macao, you'll find a few beachside huts selling fresh fried fish and laid-back simple beach bars with great drinks.  Macao Beach is so special, among the best ATV / Buggy adventure and cultural tours in Punta Cana make a stop, surely becoming one of the highlights of the trip.
Macao Beach is more relaxing and mellow when compared to the more lively parts of Bavaro, but certainly not boring or free of action.  Surfers bring their boards and step off the sand to ride the waves.  The best time for surfing is during the winter months when the surf is high, but any time of the year is a fun time on the waves.  At Macao Beach, you can rent surfboards and get surfing lessons.
Up until a year ago, there was not a single resort or hotel at this beach, this year Dreams Macao Beach Punta Cana Resort opened its doors to visitors, offering guests the pleasure of having Macao Beach almost to themselves.
Best Resorts & Hotels at Macao Beach, Punta Cana
Playa Blanca
, the name of the beach and the on-site restaurant will certainly be unforgettable after you spend a day.  Playa Blanca's name translates to "White Beach", perhaps for its sparkling white sand or for the white full moon that rises over the water as you enjoy a romantic dinner at the amazing beachfront restaurant.  Whatever the reason may be, the romantic setting, delicious food, friendly service, and wonderful facilities are so perfect you won't forget its name. You can choose to stay at one of the
resorts
or home rentals inside Punta Cana Resort & Club for the ultimate enjoyment of Playa Blanca.  Visitors can get a day pass at the Visitor Center, during high season you'll have to pay a fee which is applied to a credit at the restaurant.
Through the gate of Cap Cana, an upscale resort and residential community, you'll find the mesmerizing
Juanillo Beach
.  Calm turquoise water, the meticulously clean sparkling white sand, and those palm trees…  make Juanillo Beach one of the best beaches in Punta Cana for its striking paradisiac landscape.  Back to the palm trees… the landscape is that scene you may have seen on a Corona commercial, tall mature palm trees that graciously move to the Caribbean Sea breeze, baby ones reaching towards the sun, leaning palm trees creating that dreamy paradisiacal scene.  The water at Juanillo is calm and shallow, in shades from clear glass to turquoise hues, a feast of soothing colors to your eyes.
Uvero Alto
is the last beach on the north coconut coast of Punta Cana, the beach is wide and the resorts set back behind a lush line of palm trees, so it never feels crowded.  Beachfront resorts along Uvero Alto are well spaced from each other, so you're practically only sharing the beach with guests from your resort.  Travelers seeking for adults-only resorts will have excellent options.  While Uvero Alto Beach makes it to our list for romance and natural landscape.  Uvero Alto Beach is perfect for those that love to take long walks on the beach, listen to the surf, go in the water for a quick dip, and enjoy active water sports.  Resorts have roped off areas for swimming, those that prefer calm water may be disappointed.  Keep walking north and you'll get to a lush, more rugged and natural Uvero Alto completely free of development.  An excellent resort choice for romantics is
Zoetry Agua Punta Cana
, constantly receiving praise and awards.
Top Rated Horseback Riding Tours in Uvero Alto Beach
7. Caleton Beach @ Eden Roc Cap Cana – Intimate & Luxurious
Intimate Beach Cove & a Blue Flag Beach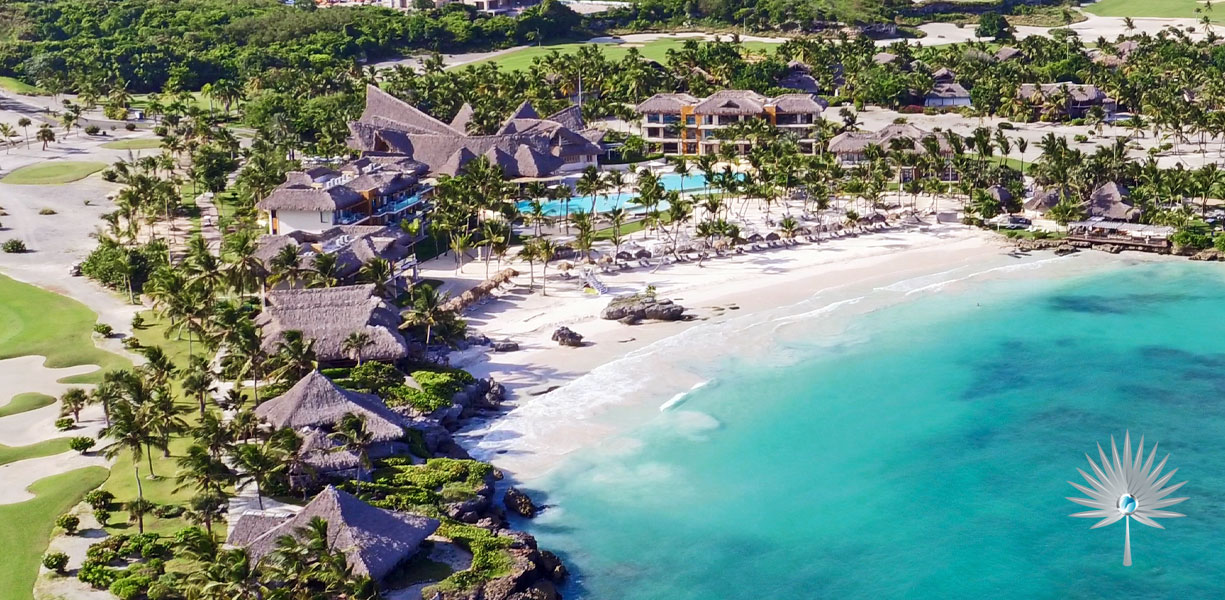 Caleton Beach is one of the most exclusive beaches in the Punta Cana tourist region, just 10 – 15 minutes from the Punta Cana International Airport,  inside the upscale resort community of Cap Cana.  Caleton Beach is for those seeking an intimate romantic beach vacation with luxurious accommodations.  To enjoy Caleton Beach, you must stay at Eden Roc Cap Cana, an elegant golf resort with Spanish colonial architecture offering spacious villas serenaded by the sea.
No need to leave the beach for a fine meal, Caleton Beach Club offers two restaurants; La Palapa a seaside restaurant serving lunch and dinner, and Blue Grill & Bar.  Just steps from Caleton Beach guests can enjoy an infinity pool, the Solaya Fitness & Wellness Spa, and be serviced by exclusive beach butlers.
8. Cabeza de Toro Beach
Calm Turquoise Water & Off-Shore Reef Treasures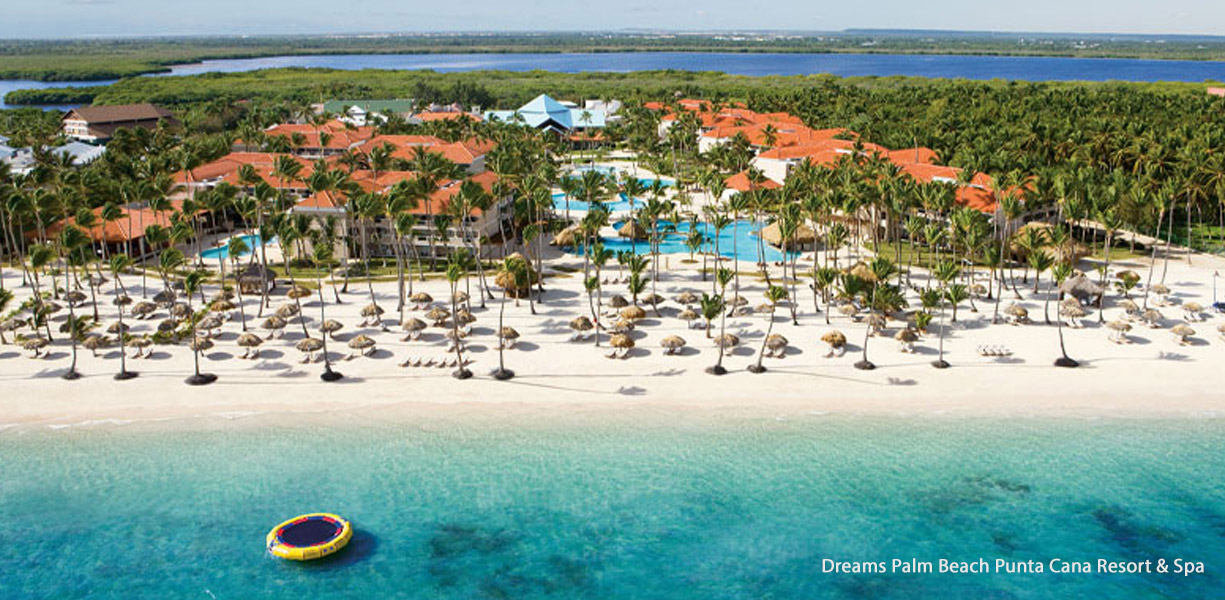 Cabeza de Toro Beach, located just 20 minutes from the Punta Cana Airport, between Bavaro Beach & Cabo Engaño.  Visitors can check into an all-inclusive beachfront resort with easy access to numerous boat tours.   Within Cabeza de Toro Beach, there are two Blue Flag Beaches; Cabeza de Toro Natura Park Beach and Cabeza de Toro Be Live Collection Punta Cana.  While there are various Adults-Only resorts, Cabeza de Toro Beach is a family-friendly beach with a few parks nearby kids will enjoy, offshore snorkeling, and marine parks.  Some of the most popular catamarans head to Cabeza de Toro for the clear offshore natural pools and snorkeling sites at Cabeza de Toro Nature Reserve.
Blue Flag Beaches in Punta Cana
La Altagracia, Dominican Republic
Punta Cana Boasts an impressive 13 Blue Flag Beaches.
Playa Caleton – Eden Rock Cap Cana – Blue Flag since 2016
Cabeza de Toro Beach, Catalonia Bavaro Beach, Golf & Casino Resort – Blue Flag since 2020
Cabeza de Toro Be Live Collection Punta Cana – Blue Flag since 2006
Playa Bávaro Complejo Barceló Bávaro – Blue Flag since 2010
Playa Bávaro Meliá – Blue Flag since 2016
Bávaro Paradisus Palma Real – Blue Flag since 2014
Playa El Cortecito Impressive – Blue Flag since 2014
El Cortecito Grand Palladium Bavaro Resort – Blue Flag since 2012
El Cortecito Paradisus Punta Cana
Arena Gorda Iberostar – Blue Flag since 2010
Arena Gorda Royalton – Blue Flag since 2016
Playa Arena Gorda Occidental Caribe –
Playa Uvero Alto Sirenis 
More Recognitions for Beaches in Punta Cana
The Dominican Republic – The Best Beaches in the Caribbean – By Frommer's
Playa Punta Cana – The Best Caribbean Beaches for 2020 – by LuxuryLink.com
Photo Gallery - Punta Cana Beaches
Dominican Republic