Health & Safety when visiting Punta Cana: Medical Care, Health Travel Tips, Hospitals, Pharmacies, Maps, and more…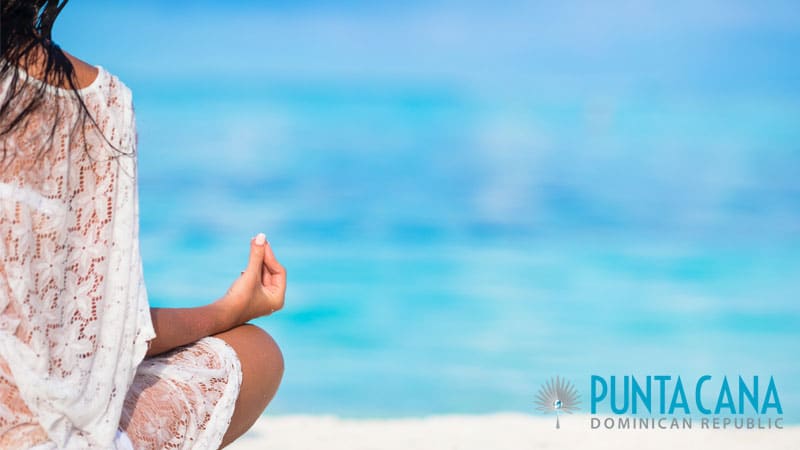 Staying Healthy...
during your visit in Punta Cana, Dominican Republic
Water in Punta Cana, Dominican Republic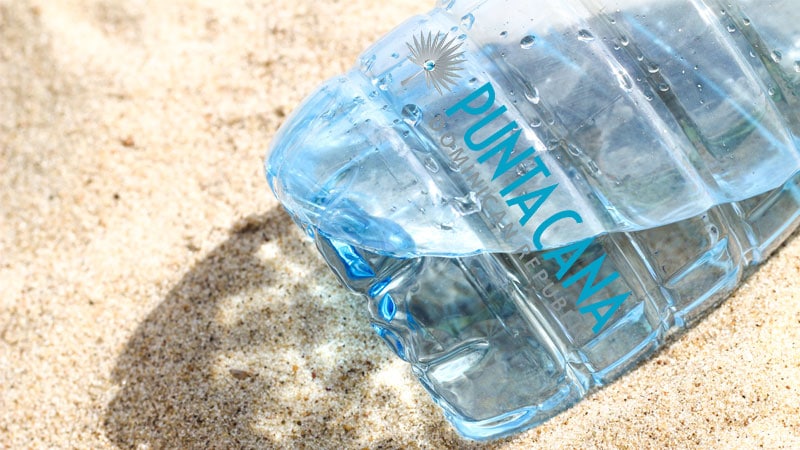 Drinking water – It is recommended that you drink bottled water, it is not safe to drink water from the tap in the Dominican Republic.  Bottled water is inexpensive and readily available in resorts, hotels, shops, and street vendors.  You may also find purified water dispensers in resorts for guests.
Mosquito Protection
It is highly recommended that you use insect repellant to protect yourself from mosquito bites and possible illnesses often carried by them such as Dengue, a risk in Mexico, the Caribbean, South & Central America.  At the beach, mosquitoes are more prevalent during sunset.  If you're going on a tour around the countryside be sure to apply insect repellant over your clothes, wear a long-sleeve light-colored shirt, wear a hat and spray over it, it will also help protect from sunburn.
More information about Dengue: CDC
Protecting your Skin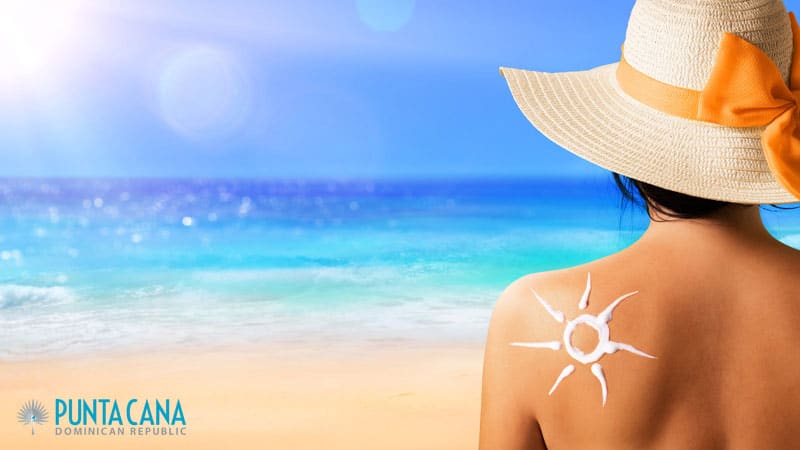 You come for the pleasures of a Caribbean climate all year round, to enjoy the sun safely, it is very important that you protect your skin by applying sunscreen.   If you want to have the best tan, sunscreen will protect your skin by preventing sunburn.  Remember that your skin is the largest organ in your body and it needs protection.   Even on cloudy days, you should apply sunscreen.  Read the recommendations on your sunscreen bottle and pay extra attention to the skin protection needs of children.
Foreign travel advice – Official Links
Useful Travel Health Links
Hospitals & Medical Care in Punta Cana
Dominican Republic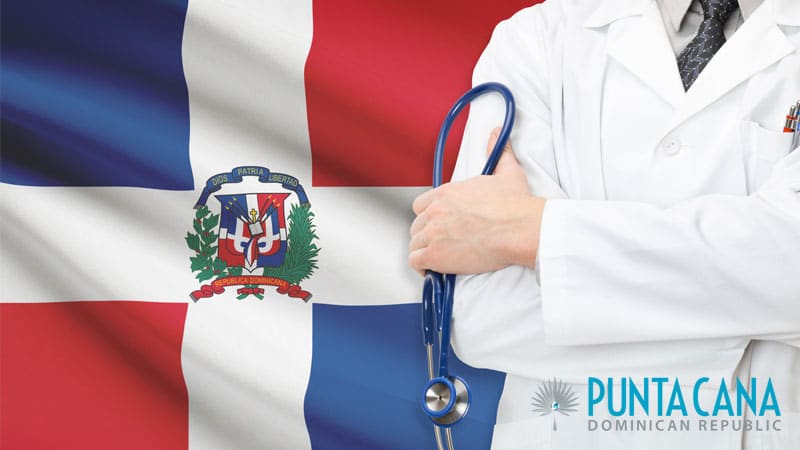 The Punta Cana tourist region offers good medical care and emergency services to tourists.   In the case of illness, Punta Cana has private hospitals with modern medical facilities and qualified professionals.  Most hospitals have multilingual staff.
Hospitals in Punta Cana
There are various hospitals with 24 hour emergency care.  Most hospitals and medical offices have multilingual staff.  You'll be surprised to find that your medical insurance is accepted and may cover medical care, be sure to call your insurer to avoid any surprises.   See the map below for hospital locations.
Hospital IMG – Tel:  +1-809-285-6116 – Bavaro, Punta Cana
Hospiten Bavaro – Tel:+1-809-686-1414 – Near the airport.  Open 24 hours for emergencies.
Centro Medico Punta Cana – Tel: +1-809-552-1506 –  Avenida España, Edificio Centro Medico, Bavaro, Punta Cana, DR –  Open 24 hours for emergencies.
Years ago, several tourist deaths were covered heavily in the media.  Investigations by the FBI and Dominican Republic's authorities confirmed that tourists died of natural causes.   Hotels and resorts came together with efforts to reaffirm confidence in travelers and establish even stricter safety procedures.  In addition to all the safety and security standards that were already in place, a large group of hotel owners and management groups representing over 75% of accommodations in Punta Cana took established even stricter standards reaffirming visitors of their safety and security during their stay.
Staying Safe...
during your visit in Punta Cana, Dominican Republic
Personal Safety in Punta Cana for Tourists
Punta Cana has historically been one of the safest vacation destinations in the Caribbean.   Although most tourists choose to stay in the resort area in Punta Cana, again it has been historically safe to explore outside of the resort properties.  Security in hotels and resorts is very good.  In addition, travelers can count on Politur, a special police department that specializes in keeping tourists safe and comfortable.  See below under "Emergency Services" for more information.
Just as in any other destination, there are common-sense practices that when exercised, help you stay safer.  Seasoned travelers take the following precautions when visiting any country.
If you're traveling alone, don't walk in isolated areas late at night.  Ask your resort/hotel for recommendations on taxis.
Keep your valuables in your hotel safe, if your guest room does not have one, ask a hotel assistant to keep at the hotel safe.  Have a copy of your ID and passport with you.
If you're driving, avoid it during late hours due to poor signage in some areas and lack of knowledge of the area.  Cell phone signals may be poor in some areas outside of tourist regions.
Do not leave valuables or bags in the car.
Leave your expensive jewelry at home, you're here to have a good time on the water and you'll have less to worry about anyway.
Don't carry large amounts of cash.
Watch your surroundings when using a cash machine.
If you're at a bar, watch your drinks and don't leave them unattended before consumption is complete.
Emergency Services
Punta Cana, Dominican Republic
Emergency Services in Punta Cana
The Dominican State & The Ministry of Tourism has worked together to create a police/security force specifically trained to provide emergency services and security to the specific needs of tourists within the Dominican tourist districts.
If you have an emergency or security concern feel free to Dial 911 or Contact Politur  +1 809-222-2026 ext. 2385 (more information below).
Politur
Politur previously named CESTUR – (The Central Directorate of Tourism Police), is an authority designated by the Dominican State, working under the National Police.  Politur's objective is to"Ensure that the laws and regulations that regulate the tourism sector are complied with, through the implementation of prevention and protection plans and programs in tourist areas and thus be able to guarantee the sustainable development of the sector and the Dominican State." specializing in taking care of the medical and security needs of visitors with locations in tourist destinations within the Dominican Republic.  Keep these numbers handy on your cell phone in case you need them during your stay +1 809-200-3500 (free line) & +1 809-222-2026 ext 2123.
Politur offers Tourists Assistance & Protection – "provided at a national level, mainly in the tourist centers of the country and in contact with embassies and consulates, hotel and restaurant associations, tour operators, taxi drivers and other entities linked to the sector. This assistance is provided by the officer on duty, who will be available 24 hours a day at any tourist assistance center (POLITUR), according to the distribution map of the units, available on the website:"
Have an emergency plan
Just as you would in any travel destination, always have a plan in case of an emergency.   Share your travel plans such as flight itinerary, hotel, and destination itinerary plan with a family member, friend or emergency contact back home.
Check with your doctor before engaging in any activity if you have a health condition
When traveling abroad and engaging in activities, there's always a risk for injury, especially if you have a health condition.   Check with your health practitioner and discuss your travel plans.
Contact your health insurance provider
Before traveling to this or any destination abroad, contact your health insurance provider in order to find out what medical services are covered in case of a medical emergency while traveling.  If you wish to have more peace of mind, consider purchasing travel health insurance, particularly if you have a medical condition.
Consider purchasing travel insurance
Things happen, plans at times have to be changed, consider purchasing travel insurance for additional peace of mind in case you need to cancel your trip.  Check the terms before purchasing, there are a number of situations not covered by travel insurance.