Like the flowers and sounds of merengue and bachata, so is the culture of the Dominican Republic, colorful, with a rhythmic soul that pulsates through the entire coastline of Punta Cana, enamoring and captivating the hearts of every visitor.  The heart and soul of the Dominican Republic are the Dominican people.  As soon as you arrive at the Punta Cana Airport, you'll feel your hips wanting to move to the sounds of merengue and bachata played by friendly locals that show up every day to give travelers a warm Dominican welcome.  We invite you to stay on this page a little longer and allow us to introduce you to cultural experiences you'll love and enjoy during your visit to Punta Cana, Dominican Republic.
Top Rated Cultural Tours in Punta Cana
Dominican Republic
Food Culture in Punta Cana
Dominican Republic
Traditional Food in Punta Cana is very much like… the sounds of merengue, a sultry rhythmic blend of flavors deriving from the rich food culture of Tainos (Aborigines), Spanish and African roots.  Punta Cana is a unique place in the Dominican Republic, the #1 tourist destination in the country, and the Caribbean, offering experiences for the palate to satisfy people from around the world.  Delight in traditional foods at All-Inclusive Resorts, and casual beachside restaurants, enjoy international cuisine and restaurants that perfectly fuse flavors from around the world with that Dominican touch.
Top authentic Dominican food you should try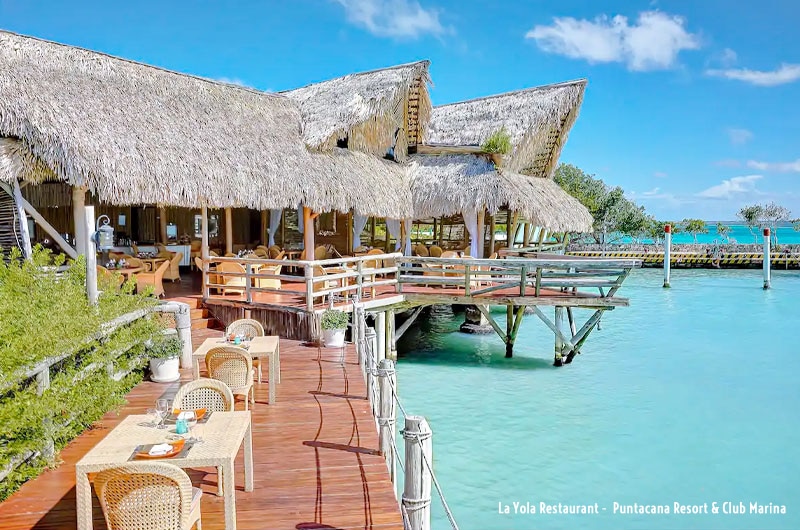 Punta Cana welcomes travelers from all over the world, the dining scene reflects the hospitality focus and commitment to satisfy every visitor.  Visitors can enjoy traditional Dominican food at numerous restaurants from casual to fine dining with International menus sure to satisfy every palate and food preference.  Most all-inclusive hotels offer buffets that include traditional Dominican food, the scents and colors will invite you to try it, the flavors will bring you back for more.
Trying local food is a wonderful way to connect with a country and get to know its people.  Let's get to the good authentic dishes in the Dominican Republic… you're gonna love them.  At the end of the article, you'll find popular food cultural tours in Punta Cana the whole family will enjoy.
Top authentic Dominican food you should try
Traditional Food in Punta Cana is very much like… the sounds of merengue, a sultry rhythmic blend of flavors deriving from the rich food culture of Tainos (Aborigines), Spanish and African roots.  We invite you to try them, if they're not in the menu of your resort, just ask for recommendations of where to go, don't be surprised if they offer to make it for you, that's Dominican hospitality, always eager to please.
Sancocho, shall we say Sancocho!!!! – Such a comforting food, the one food that tastes like mama, like grandma, like love… the soup that carries stories, and memories of generations.  Other Caribbean Islands and Latin American countries have their own version of Sancocho, but those that have tasted the Dominican Sancocho simply can't argue that it is the best.   Sancocho is typically made with platanos (plantains), viandas (roots vegetables), and a mix of meats.  The Sancocho broth is well seasoned with a base of garlic, onions, green peppers, and other seasonings.  Each home and cook gives Sancocho its own touch, each boasting their soup is better.   One thing is for sure… no one in the Dominican Republic turns down a bowl of Sancocho.  This hearty soup/stew is cooked slowly, the simplest recipe is made with just chicken and beef, made into a thick and tasty meaty bowl of Dominican love.
Los Tres Golpes – Gotta start the day strong with Dominican's favorite breakfast. A serving of mangu (plantains that are boiled, mashed, and seasoned, fried eggs on top, complemented with fried cheese and fried salami. You have to try it, most likely you'll end up eating it every morning during your visit.
Mangu – … speaking of Mangu, this dish is to Dominicans like mashed potatoes is to Americans… they can't get enough of it.  Dominicans eat it for breakfast but it is also common to be eaten for lunch or dinner since it can be served with so many other dishes.  The authentic mangu is made with green plantains that are boiled, then mashed, seasoned with garlic, olive oil and topped with sauteed onions.
La Bandera (The Flag)
This is a staple meal at the Dominican family table and the most common, a blend of cultures in one plate.  Arroz, Habichuelas y Carne / Seafood (Rice, beans and a meat stew such as beef, chicken or seafood.  Sides such as plantains, casabe, a slice of avocado, and a small simple salad of iceberg lettuce and tomatoes with a vinegar dressing may also be served.
Casabe
This delicious crispy flatbread is a staple in Dominican cuisine that is rooted in Taino culture made from yucca.  In many restaurants, you will be served casabe as a side instead of bread.  Some casabe is made plain, some are seasoned with garlic, it may also be served with sprinkled salt and olive oil.   Dominicans eat it at different times of the day, for breakfast with eggs or simply with coffee or hot chocolate, it is also eaten with soups.  Instead of crackers, casabe may also be eaten as a snack with cheese or dips.
Pescado Frito (Fried Fish) – There is an abundance of fresh fish in Punta Cana.  You'll find fresh fish cooked on beachside kiosks and restaurants.  Fish is typically fried seasoned with salt, pepper, and battered in flour, some vendors grill the fish and it is just as delicious.  Fresh fried fish somehow always tastes better at the beach.  For a casual authentic plate of fresh fried fish, head to Macao Beach.
Moro –  Moro is a rice dish cooked with habichuelas (beans, typically red kidney, pink or black) or gandules (green pigeon peas).  You'll find this dish made in other Latin countries, but we think the Dominican version is best due to the seasonings and cooking method.
Chimichurri (Chimi) – A burger made with beef or pork, topped with cabbage, and Thousand Island dressing on a bread bum.  Locals love it, most visitors do too.
Pica Pollo – This is a version of fast food for Dominicans, fried pieces of well seasoned chicken with a side of tostones (twice fried plantains)
Mofongo – originally from the neighbor island of Puerto Rico, the difference between Dominican Mangu and Mofongo is that the plantains are not boiled but fried, then put in a pilon (mortar), fresh garlic and any preferred seasonings are added and mashed together, then served with stew or as a side dish.
Best Traditional Dominican Desserts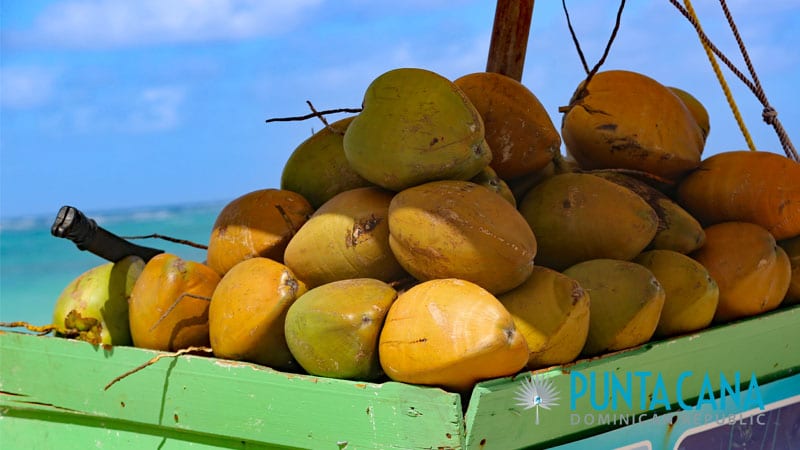 Dulce de Coco – One of the favorite Dominican deserts, there are two versions and they're both delicious.  Our favorite place to enjoy it is at Playa Blanca Restaurant ordered from a lounge chair at the beach.  The sultry tropical flavor of coconut in a smooth creamy mix of milk, sugar, cinnamon, and vanilla.  So simple yet so divine, with your toes sunk in the sand, the salty breeze, and the turquoise colors of the water, it is simply a sublime food cultural experience.
Flan – typically found in most menus and a popular dessert in many Latin countries.  Flan is a firm but smooth custard cooked in caramel.  The most traditional flavors are Flan de Leche (Vanilla), Flan de Queso (Cream Cheese), Flan de Coco (Coconut).
Tres Leches – Think Tiramisu but made with a luscious mix of three types of milk over a fluffy vanilla / yellow cake.  You'll find different twists of Tres Leches, the most popular is adding a layer of pineapple jam and topped with Italian meringue.
Pudin de Pan (Bread Pudding) – Dominicans add a delicious combination of spices such as cinnamon, vanilla, and nutmeg.
Habichuelas con Dulce – If you vacation in Punta Cana over Easter week, you may find Habichuelas con Dulce on the menu.   A creamy dessert made with beans, coconut milk, sweet potato, sweetened with sugar, and spices for that comforting Dominican touch.  Moms and grandmas make a giant pot for the family to feast after dinner and to share with friends and neighbors.  We know, sweet beans sound weird… give it a try, you'll be looking for a recipe to make it during your Easter holiday at home.
Top Traditional Dominican Drinks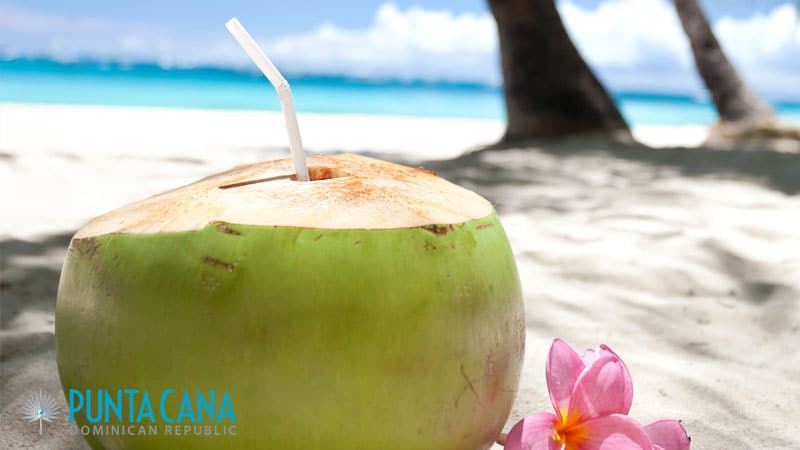 Rum – We know we won't have to twist your arm to have a delicious tropical drink under a palm tree as you relax with the sights and sounds of the turquoise Caribbean Sea.  The most original and oldest distillery in the Dominican Republic is Bermudez, founded in 1852.  Rum is a key ingredient in a variety of cocktails, each resort has its speciality, just ask and allow them to surprise you.
Morir Soñando (To die dreaming) –  Perhaps it was named that way for its refreshing qualities on a hot summer day.  You can find this drink in most resorts or variations of fruit juices.  If you don't see it ask the staff and they'll be happy to make it for you.  Morir Soñando is a mix of evaporated milk, orange juice, sugar, vanilla, and ice.  Kids love it.
Mamajuana –  an original and Dominican drink.  This drink is strong, made with rum, red wine, honey, a mix of herbs, and special tree bark.
Coffee – You cannot leave Punta Cana without having a cup of coffee with beans grown right in the countryside of the Dominican Republic.  We encourage you to book a coffee plantation tour so you can experience the entire process and end it with a cup of freshly roasted coffee, it is a fun and educational experience the entire family will enjoy.
Punta Cana is a happy place, Dominican music keeps locals and visitors alike moving to the happy vibes of the rhythmic sounds of merengue and bachata.  If you ask a Dominican, they'll tell you that Merengue runs through their veins. 
Many resorts offer free dancing lessons poolside, at the beach, and have many live music events where you can practice with friendly local staff.  We encourage you to take the lessons, when you return home, play merengue or bachata music, and keep practicing.  There are plenty of videos online so you can perfect your dance skills for your next visit to Punta Cana.  Learning to dance is a wonderful way to take Punta Cana with you and reminisce of good times.
The following are three videos by one of the greatest artists in the Dominican Republic known worldwide, Juan Luis Guerra.  The first is a merengue song featuring footage from Puerto Plata.  The second video is one of the most beloved Bachata songs "Bachata Rosa".
By the way, one of the best restaurants outside the resort properties in Punta Cana is Bachata Rosa owned by Juan Luis Guerra.  Great food and of course great music.
Start Learning how to Dance
Learn How to Play Merengue