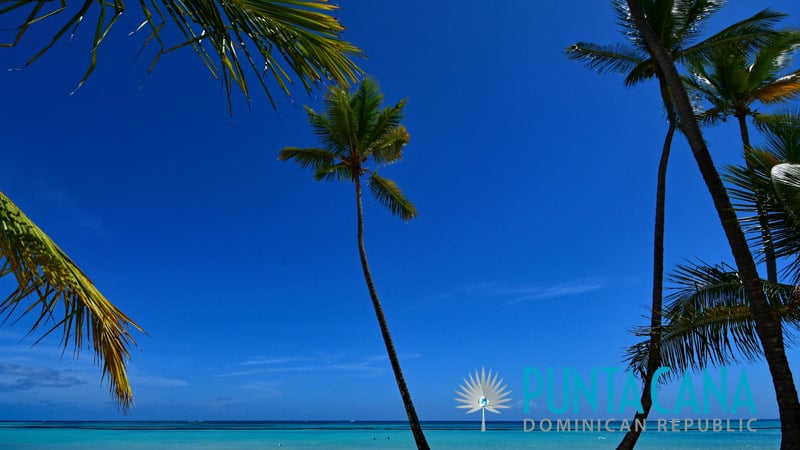 Weather, Hurricane Season, Travel Seasons, Best Time to Save Money
You deserve a great vacation, please take a few minutes to read this guide in order to avoid disappointment and help you choose the best time to visit Punta Cana according to YOUR travel preferences.
There are various factors that come together to form the perfect escape for a traveler such as budget, weather, and crowds.  Read below for a quick and useful guide.
Top Rated Catamaran Tours in Punta Cana
Weather in Punta Cana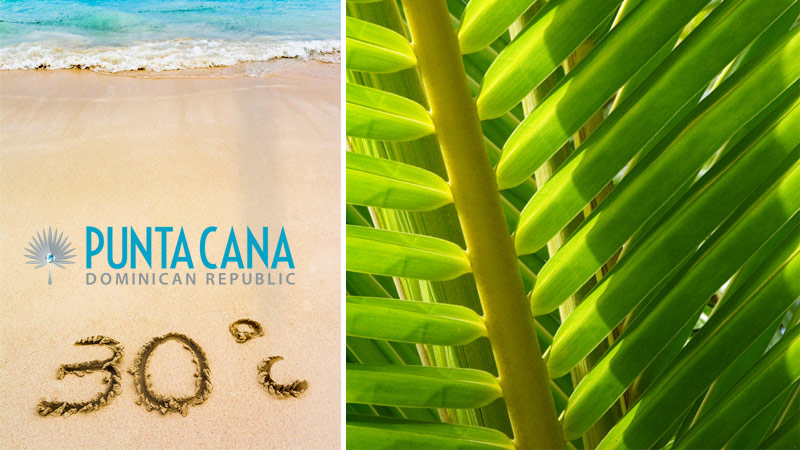 The best non-scientific way to describe the weather in Punta Cana… the blue skies with rays of Caribbean sunshine you dream of on a cold winter day.  Punta Cana offers summer weather all year round, attracting visitors around the world seeking a tropical escape.  Then there is hurricane season and a rainy times, see below for best tips on the best times to visit. 
What Months offer the Best Weather in Punta Cana?
Punta Cana has some climate variations throughout the year, but the temperatures are always perfect to enjoy a day on the beach and explore the treasures of the Dominican Republic.
Average temperature: The Dominican Republic enjoys a tropical climate with an average temperature of 27°C (80°F).
The hottest temperatures are during the summer months of July and August.  The average temperate is around 90°F (32°C).
The lowest temperature are from the months of November through January at an average of 24°C (75.5°F), on the mountainous regions of the Dominican Republic is cooler lowering to 18°C (64.4°F).
The most pleasant temperature is from December through March, early mornings and evenings are cooler at an average of 65°F (18°C), and the middle of the day averages from 77°F(25°C) and 80°F (27°C).
+ Average Temperature by Month
| | | |
| --- | --- | --- |
| Month | High / Low | Rain |
| January | 84° / 70° | 15 days |
| February | 84° / 71 | 12 days |
| March | 85° / 70° | 13 days |
| April | 86° / 72° | 12 days |
| May | 87° / 74° | 14 days |
| June | 89° / 75° | 14 days |
| July | 89° / 76° | 15 days |
| August | 90° / 76° | 15 days |
| September | 90° / 75° | 16 days |
| October | 89° / 74° | 15 days |
| November | 87° / 73° | 16 days |
| December | 85° / 71° | 15 days |
Source: NOAA
Punta Cana Weather Forecast
Hurricane Season in Punta Cana, Dominican Republic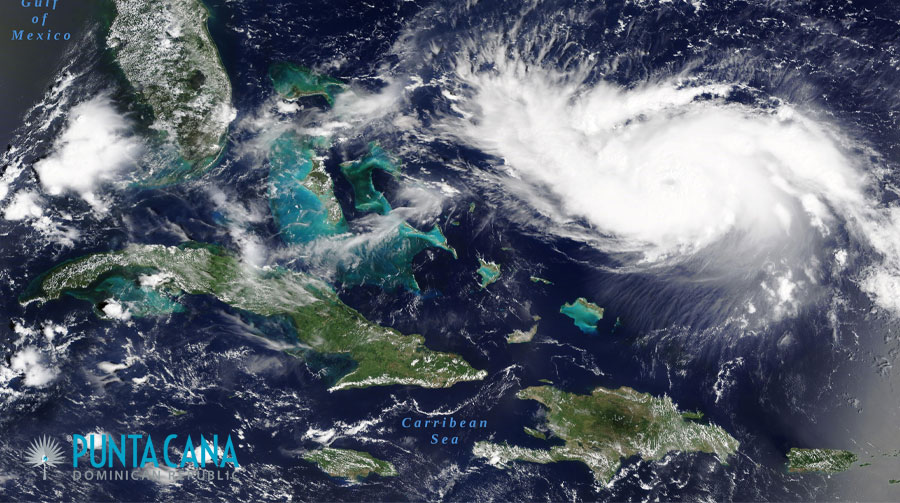 The official hurricane season in the Dominican Republic as in the rest of the Caribbean is from June 1st through November 30th, the most active month is September.  If you're planning on traveling during these months, it is recommended that you purchase travel insurance for peace of mind.  Weather forecasters give residents and travelers ample notice of a possible hurricane hitting a region, so pay attention to the weather so you can be prepared or make changes to your travel plans.
Rain Season in Punta Cana, Dominican Republic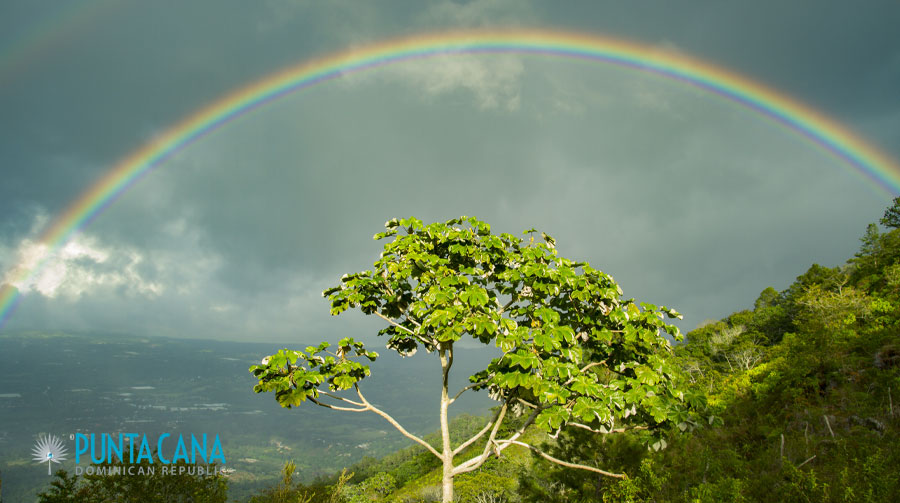 Rain season is from April through June and September through November.  Rain showers typically come around the afternoon, they don't last long in duration.  To make the most of the weather during the rainy season, be sure to get up earlier to enjoy the beach since most of the rain showers are in the afternoon.  On a hot day, rain showers can be wonderful, the rain comes down hard but doesn't last long, cooling off the temperature.  Don't let rain season discourage you from vacationing in Punta Cana, again, rain showers are typically quick, so you can go back to enjoying your tropical vacation.
High Season  (December until the end of February) 
The weather is wonderful, the skies are almost always clear.  Residents of countries with cold winters escape to the Caribbean for the pleasures of tropical weather.  The high season is considered the best time to travel to Punta Cana as far as the weather is.
Crowds – During high season you'll see the most crowds on the beach, but don't worry, there are miles of beaches giving beachgoers plenty of room for relaxation.
Prices of hotels are also the highest, however, compared to other destinations in the Caribbean, Punta Cana remains the most attractive and competitive vacation spot, you'll find plenty of deals.
Shoulder (March – July)
March through July is not as busy, but just as wonderful, just hotter in the month of July.  Afternoon showers are common but short.  Easter week in April is very busy with visitors and residents of the country enjoying a beach vacation in Punta Cana.
Low Season  (August – November)
Pros:  Save Money on Rates.  Visitors can enjoy a great vacation at the lowest rates, many times offering savings up to half off the regular rate during the high season.
Cons: Risk of hurricanes, especially during the month of September.  If you travel during hurricane season, consider getting travel insurance just in case.