Beach Guide & Best Beachfront Resorts in Bavaro, Punta Cana, Dominican Republic
Punta Cana Dominican Republic  〉Beaches in Punta Cana  〉Bavaro Beach, Punta Cana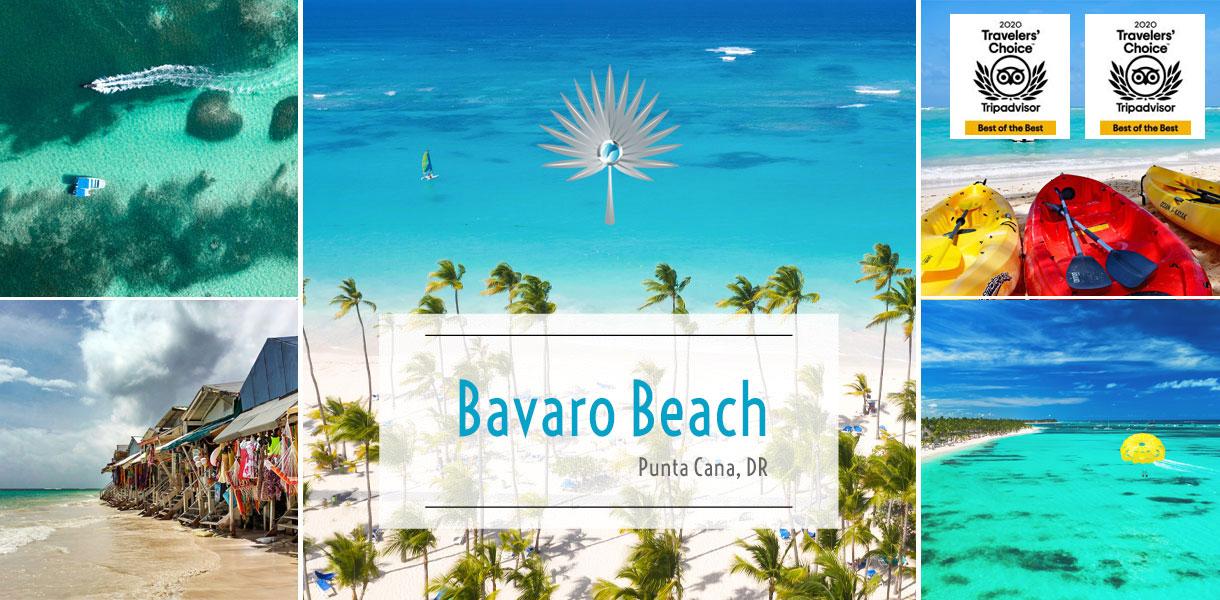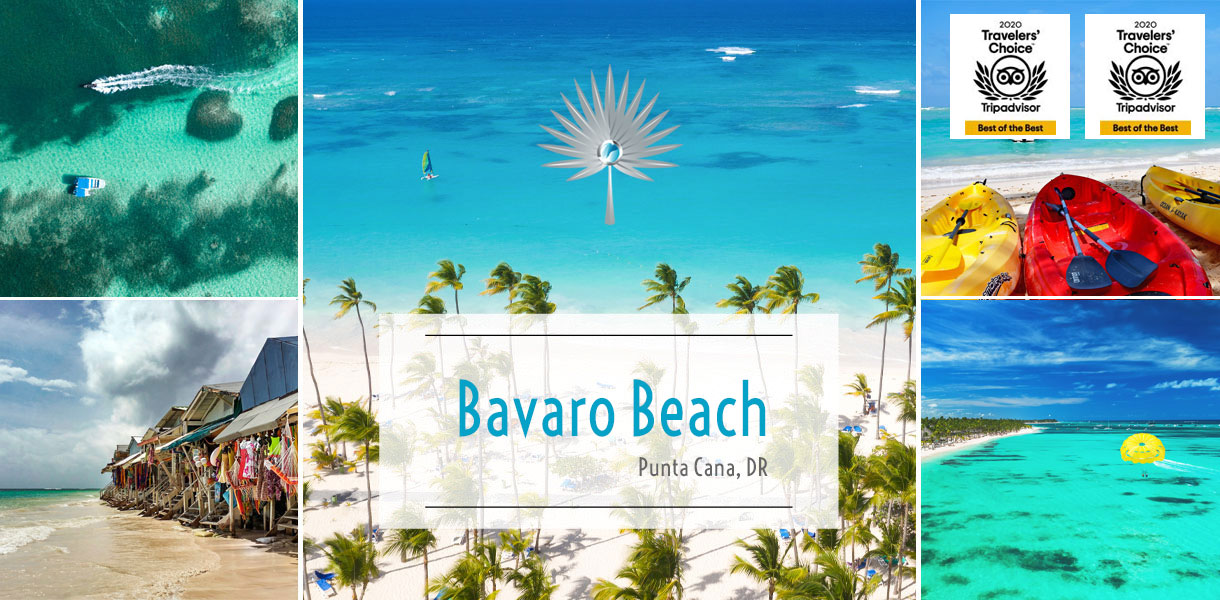 Bavaro Beach, the longest beach in the Punta Cana, welcomes the highest number of visitors in the tourist region.  Bavaro Beach boasts beautiful clear turquoise water where some of the most popular all-inclusive resorts are located in the Punta Cana region.
We love Bavaro Beach, and so does the rest of the world…
– #19 on "Top 25 Best Beaches in the World", tens of thousands of travelers like you reviewed their experience, placing it on TripAdvisor's Traveler's Choice Best of the Best 2020 Award.
– #8 on "Best Beaches in the Caribbean", a second TripAdvisor's Traveler's Choice Best of the Best 2020 Award.
Bavaro Beach is one of the most attractive beaches to tourists, offering a plethora of water activities, nearby shopping, fun adventure parks, beachfront restaurants and bars, and offshore excursions departing just steps from resorts.  Although Bavaro is one of the most visited beaches, the landscape allows for relaxation and a favorite for long walks on the beach.
Bavaro is broken into various beaches, but most locals and hotels call it Bavaro Beach.  Most of the access to Bavaro is through the resort properties but beachgoers can enter through various plazas (shopping areas), beachfront restaurants, and villages such as El Cortesito, Los Corales, Jellyfish, and Bibijagua.  Most of the tours and charters depart from Bavaro, one of the reasons Bavaro Beach is so popular, there's truly something for everyone to enjoy.
Bavaro is divided into four beaches, they appear with their own names on Google Maps, but again, the stretch from "Playa Bavaro" all the way to "Playa Arena Blanca" is widely known as Bavaro Beach.  They each have their unique qualities but they share a few things in common; breathtaking scenery and fun under the sun.
Note: To get acquainted with Bavaro Beach, its location, and beachfront resorts, please see the map at the end of the page.
Best Beachfront Resorts in Bavaro Beach
Punta Cana, Dominican Republic
Bavaro Beach has an amazing selection of top rated resorts, small inns and vacation rentals and that's good news for visitors, making it very competitive among properties where you can find many great deals in great properties.  In Bavaro Beach you can choose from all-inclusive luxury resorts to budget friendly without sacrificing quality, service and fun.  Following we present top-rated resorts on Bavaro Beach, Punta Cana.
The Reserve at Paradisus Punta Cana
From $198

- All-Inclusive Luxury Resort
Paradisus Palma Real Golf & Spa Resort
From $230

- All Inclusive

Paradisus Punta Cana Resort
From $154

- All-Inclusive - Beachfront
Melia Caribe Beach Resort
From $150

- All-Inclusive / Family Resort

Grand Bavaro Princess All Suites...
From $132

- All Inclusive / All Suites

The Punta Cana Princess Resort
From $113

- Adults Only / All Inclusive / All Suites
Map - Bavaro Beach & Beachfront Resorts
Punta Cana, Dominican Republic