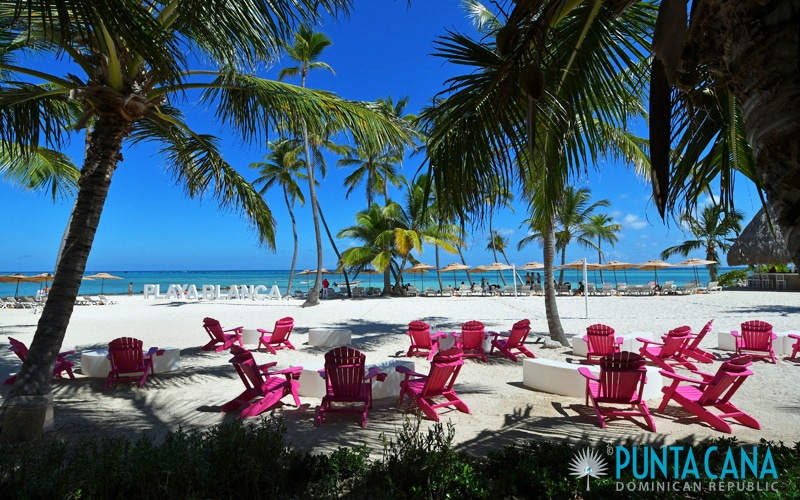 Punta Cana has redefined vacationing in the Caribbean, with an impressive collection of all-inclusive resorts dotting the coconut fringed coastline with beaches that have captivated millions of travelers from all over the world.  The Dominican Republic has hundreds of beaches, but Punta Cana is known to be the most attractive beach lovers destination in the country.
The beaches of Punta Cana follow the all-inclusive theme, they have it all… waters with bewitching jeweled tones, pristine sand that range from coral white to honeycomb gold and a lush tropical landscape.  Punta Cana meets every dreamy expectation of vacationers seeking for a perfect beach vacation, all just steps away from some of the best all-inclusive resorts in the Caribbean serviced by some of the friendliest and most hospitable staff on the planet.
Whether you crave a quiet and relaxing beach experience or full days of adventures on the water, Punta Cana exceeds expectations.  Most resorts and hotels include a variety of activities and water sports.   Visitors can also choose from a myriad of activities and offshore adventures offered by local charter companies leaving from convenient beach spots near resorts.  Even though the beaches of Punta Cana are a popular tourist destination, visitors can still find relaxing cozy spots; the beaches are so long, beachcombers and romantics will have plenty of space to take long walks on the beach for a relaxing experience.
Unlike most developed Caribbean beach destinations, Punta Cana was well planned, respecting the landscape of the beautiful coastline so all visitors can enjoy the natural beauty that most travelers dream of.  There are no high rise concrete buildings along the beach, by law all resorts must not be higher than palm trees, protecting the shoreline and allowing visitors to feel the embrace of a more natural dreamy setting.
So which beach do you choose to stay while in Punta Cana?  While some have similarities, a few of the beaches in Punta Cana have their own personality and vibe.  Some beaches have more wave action perfect for those that enjoy more active water sports, while some beaches have calm, shallow waters perfect for swimming and more relaxed activities.   A few beaches attract more crowds and have a more lively scene while others attract visitors seeking quiet, romantic and private beach experience.
Take a few minutes to read our beach guide so you can make a more informed decision.  If you're set on a particular hotel, don't worry, there are plenty of tours that take you on a fun adventure to nearby beaches and secluded offshore islands, whatever you crave, Punta Cana has it.
  Playa Blanca – Punta Cana, DR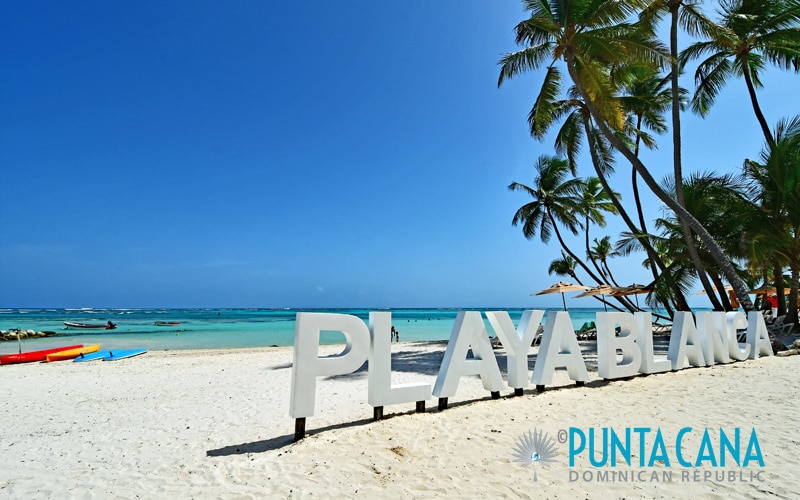 Playa Blanca's name translates to White Beach, perhaps for its sparkling white sand or for the bright white full moon that rises over the water as you enjoy a romantic dinner at the amazing beachfront restaurant.  Whatever the reason may be, the romantic setting, delicious food, friendly service, and wonderful facilities are so perfect you won't forget its name.  You can choose to stay at one of the resorts or home rentals inside Punta Cana Resort & Club for easy access to Playa Blanca.  Visitors can get a day pass at the Visitor Center.
Beachfront Resorts & Hotels - Playa Blanca, Punta Cana, DR
The Estates Experience Home Rentals
  Playa Punta Cana – Punta Cana, DR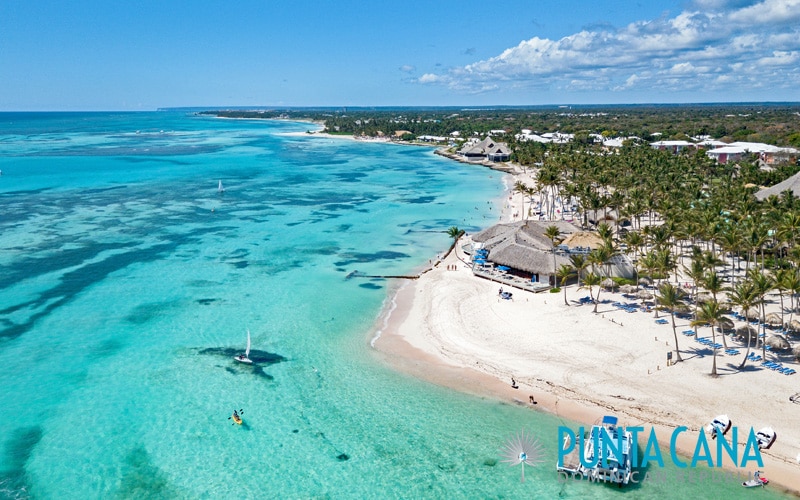 Back in 1978, Club Med Punta Cana was the first resort to introduce Punta Cana as a tourist destination to the world.  The beach facing this historic hotel still welcoming visitors today is known as Playa Punta Cana (Punta Cana Beach), it is located just north of Playa Blanca.  It is no wonder this beach was chosen as the starting place of what today is, one of the most beloved Caribbean destinations, it boasts sparkling white sand, turquoise jeweled tones clear as glass perfectly landscaped with palm trees tirelessly dancing to the breeze against a blue sky.  Punta Cana feels more exclusive since the majority of sunseekers are staying at one of the beachfront resorts.
Beachfront Resorts & Hotels - Punta Cana Beach, Punta Cana, DR
  Caleton Beach, Cap Cana, DR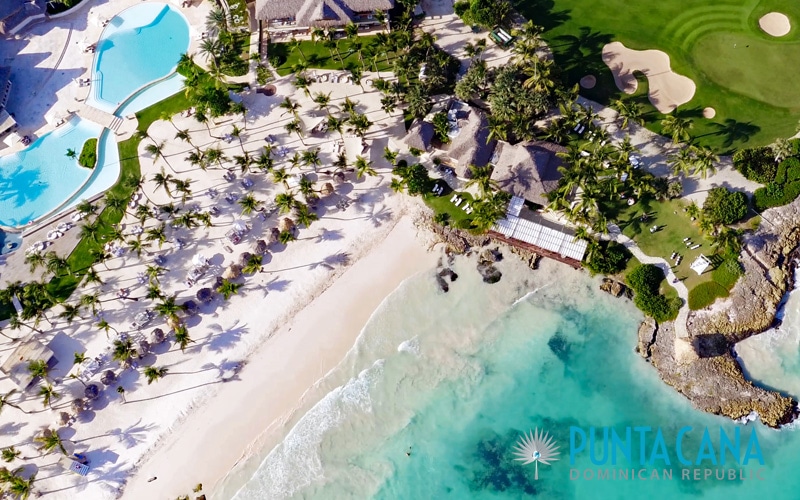 Beachfront Resorts - Caleton Beach, Punta Cana Region, DR
  Playa Juanillo / Juanillo Beach, Cap Cana, DR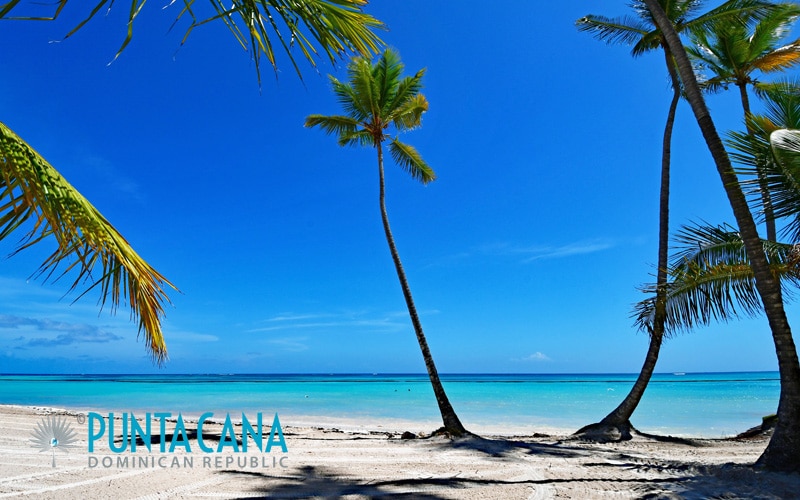 Juanillo Beach is one of the most idyllic beaches in Punta Cana located inside Cap Cana.  Take off your sandals, feel the soft white sand caress your feet and allow the mesmerizing jeweled tones of Juanillo to pull you towards the warm Caribbean Sea.  The water is calm and shallow, perfect for swimming and wading.  The beach is wide with plenty of shaded spots and lounging areas.  Juanillo has two sides, relaxing and mellow during the week and lively during weekends with live music and events for the whole family to enjoy.  There are a number of great properties to choose from inside Cap Cana for easy access and public access for visitors.
Beachfront Resorts - Playa Juanillo - Punta Cana Region, DR
Sanctuary Cap Cana
Secrets Cap Cana Resort & Spa
Hyatt Ziva Cap Cana
Hyatt Zilara Cap Cana
  Cabeza del Toro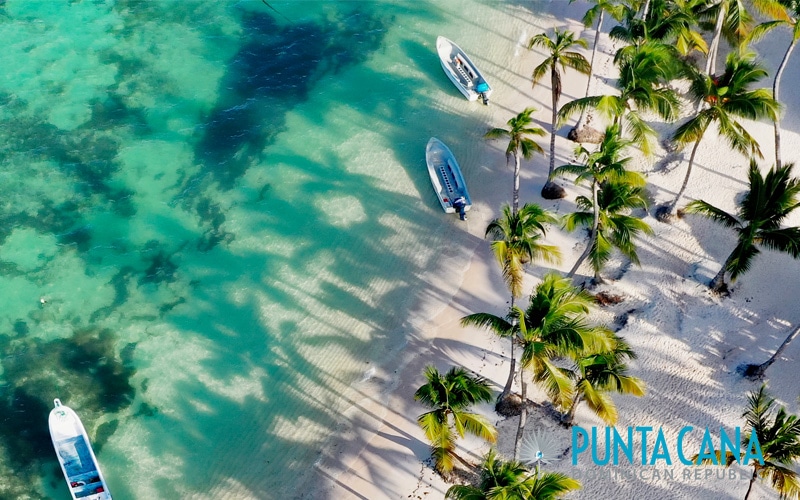 Cabeza del Toro Beach is about 20 minutes from the Punta Cana Airport.  Tourists can choose from four beachfront resorts facing the shallow turquoise waters of Cabeza del Toro.  From this beach, you can book a number of tours just a few minutes offshore where you can walk underwater, snorkel, and swim with dolphins, sharks, and stingrays.  The beach at the Natura Park EcoResorts & Spa is a Blue Flag Beach.  There is public access, the majority of the crowd are resort guests.
Beachfront Resorts & Hotels - Cabeza del Toro Beach, Punta Cana Region, DR
Natura Park Beach Eco Resort & Spa
Dreams Palm Beach Punta Cana
Be Live Grand Punta Cana
Be Live Collection Punta Cana
Be Live Collection Punta Cana Adults Only
Catalonia Punta Cana
Following we will introduce you to Bavaro Beach, the longest beach in the Punta Cana tourist region, welcoming the highest number of tourists with the highest concentration of beachfront resorts, hotels, small inns and home rentals.  Bavaro is broken into various beaches, but most locals and hotels call it Bavaro Beach.  Most of the access to Bavaro is through the resort properties but beachgoers can have access through various plazas (shopping areas), beachfront restaurants and villages such as El Cortesito, Los Corales, Jellyfish and Bibijagua.  Most of the tours and charters depart from Bavaro, one of the reasons Bavaro Beach is so popular, there's truly something for everyone to enjoy.
The next four beaches appear on Google Maps with their own name, but again, the stretch from "Playa Bavaro" all the way to "Playa Arena Blanca" is widely known as Bavaro Beach.  They each have their unique qualities but they share a few things in common; breathtaking scenery and fun under the sun.
Playa Bavaro / Bavaro Beach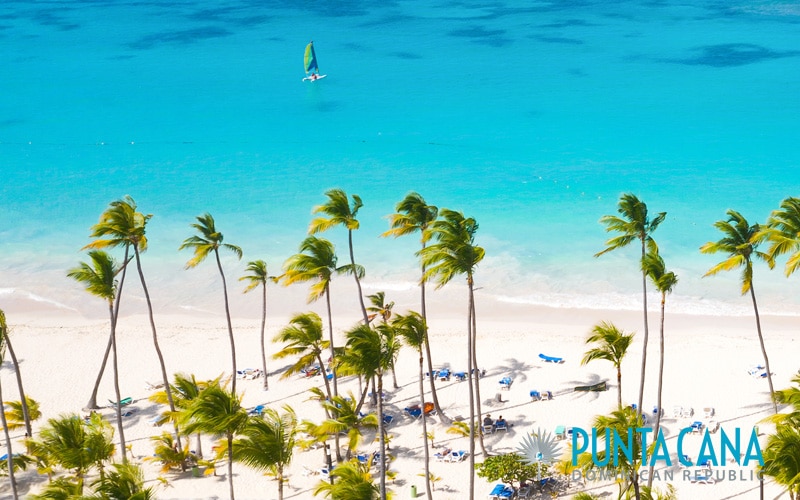 Bavaro Beach boasts beautiful clear turquoise water where some of the most popular all-inclusive resorts are located in the Punta Cana region.   Bavaro Beach is one of the most attractive beaches to tourists, offering a plethora of water activities, nearby shopping and fun parks, beachfront restaurants, and offshore excursions departing right from the beach.  Although Bavaro is one of the most visited beaches, the landscape allows for spaces of relaxation, so long, it is the perfect beach for long walks on the beach.
Beachfront Resorts & Hotels - Bavaro Beach, Punta Cana Region, DR
Barcelo 
Barceló Bávaro Beach – Adults only
Barceló Bávaro Palace
Premium Level at Barceló Bávaro Palace
Family Club at Barceló Bávaro Palace
  Playa Bibijagua / Bibijagua Beach (Bavaro)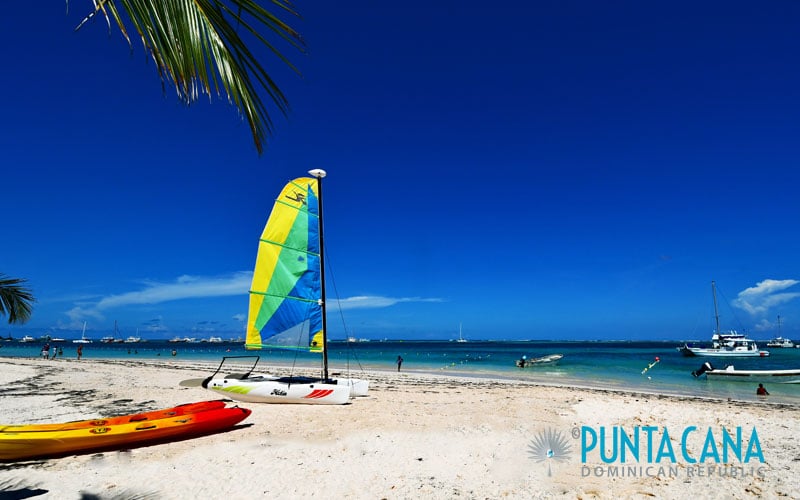 Bibijagua Beach is one of the best public beaches near Punta Cana offering free and convenient access.   There's a souvenir shop at the entrance of Bibijagua, a beach bar serving amazing smoothies, food and plenty of sand to call your own for the day.  Friendly local families like to visit this beach allowing visitors to enjoy a more authentic cultural atmosphere.   The beach is more mellow during the week and busier on weekends.  Many tour operators leave from this beach making it an ideal location to have a day at the beach with as little or as many activities as your heart desires.
Beachfront Resorts & Hotels - Playa Bibijagua - Punta Cana Region, DR
Lopesan Costa Bavaro offering three resort experiences:
Lopesan Costa Bavaro Resort, Spa & Casino
Adults Only Club
Unique Club
  Playa Los Corales / Los Corales Beach (Bavaro)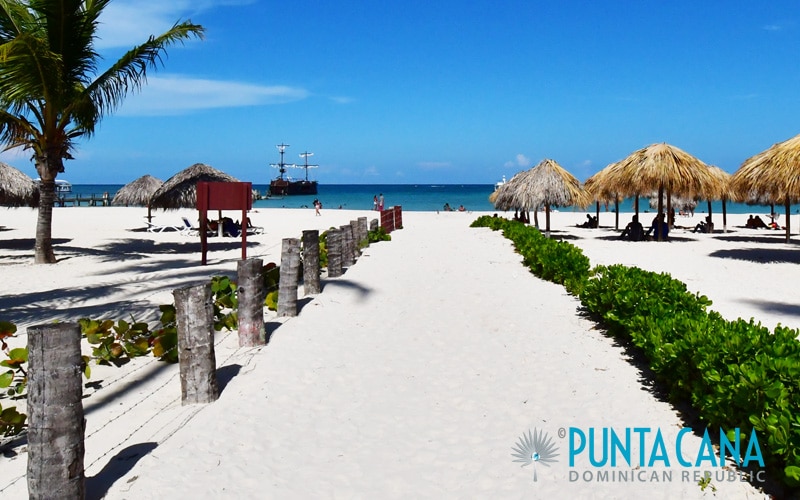 Los Corales is part of the Bavaro beach stretch, home to luxurious all inclusive beachfront resorts, and private villas.  Los Corales is a fun beach with plenty of watersports, beach bars, restaurants and local shops.   Los Corales is home to various charters offering a variety of watersports and offshore adventures from party boats to more private excursions.  Public beach access is available, there are various restaurants that offer lounge chairs for the use of their customers.   Spend a full day frolicking on the water, snorkeling, bar hopping, book a charter for fun on a party boat taking guests natural pools, the amazing Saona Island, go swimming with dolphins and so much more.  The pirate themed boat that invites visitors on a seaside adventure adds to the paradisiac vibe.  Los Corales beach is just a five minute walk to center Bavaro and a short walk to Cortesito Beach where you can shop for souvenirs made by local artisans, visit cigar shops and more.
Beachfront Resorts & Hotels - Los Corales Beach (Bavaro) - Punta Cana Region, DR
Melia Hotels & Resorts has 12 luxury All Inclusive hotels in Playa Corales (Bavaro).
Secrets Royal Beach
Ocean View Terrace Villa Vistamare
Villas Los Corales
Los Corales Beach Village
 Playa El Cortesito / Cortesito Beach (Bavaro)

El Cortesito is a popular beach for both visitors and locals where beachgoers can enjoy a lively and colorful atmosphere.  Various all-inclusive resorts and small inns offer guests beach access just steps from the property.  If you're visiting for the day, there's parking available, a shopping village, souvenir shops, beach bars and plenty of water sport activities.  The sand is white and the water is the inviting turquoise the east coast is known for.
Beachfront Resorts & Hotels - El Cortesito Beach (Bavaro) - Punta Cana Region, DR
Paradisus Palma Real Golf & Spa Resort All Inclusive
The Reserve at Paradisus Punta Cana Resort
Grand Bavaro Princess
Grand Palladium Punta Cana Resort & Spa
Grand Palladium Palace Resort & Spa
Occidental Punta Cana
Impressive Resorts & Spas
Vista Sol Punta Cana Beach Resort & Spa
Capri Beach House
  Playa Arena Gorda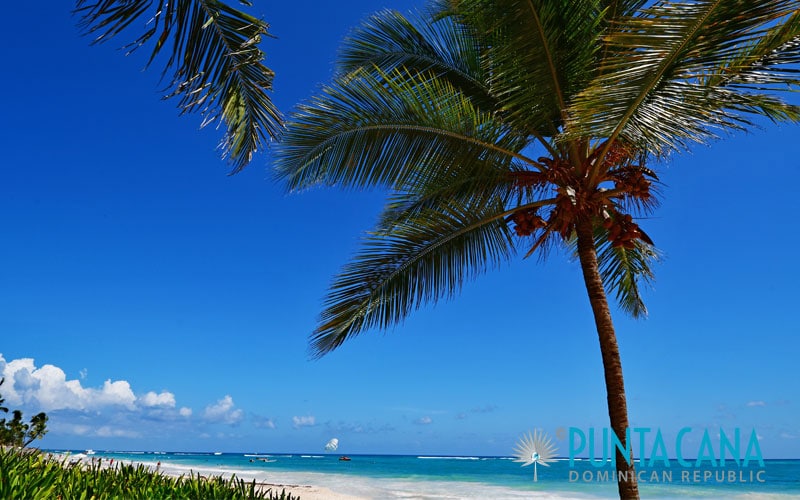 Playa Arena Gorda, the name puts emphasis on its sand, and it should.  The sand is white, and there is a lot of it on this wide beach with warm water and playful waves.  Breathtaking colors welcome visitors every morning at sunrise, giving early risers a reward for an early morning walk.  After a hearty Dominican breakfast at one of the amazing beachfront resorts, head to the sand, jump in the water to play on the waves or take an early siesta under the shade of a palm tree.  From Arena Gorda Beach you can take a walk to nearby beaches and get lost in the paradisiac coastline of Punta Cana.
Beachfront Resorts & Hotels - Arena Gorda Beach, Punta Cana Region, DR
Hard Rock Hotel & Casino Punta Cana
Barceló Premium Punta Cana
Majestic Elegance Punta Cana
Majestic Colonial Punta Cana
Grand Bahia Principe Ambar
Grand Bahía Príncipe Bávaro
Riu Palace Bavaro
Hotel Riu Palace Punta Cana
Riu Palace Macao
Hotel Riu Bambu
Hotel Riu Republica - Adults Only
Iberostar Punta Cana
Iberostar Dominicana
Iberostar Bavaro
Iberostar Grand Hotel
Ocean Blue & Sand
Occidental Caribe
  Playa Macao /Macao Beach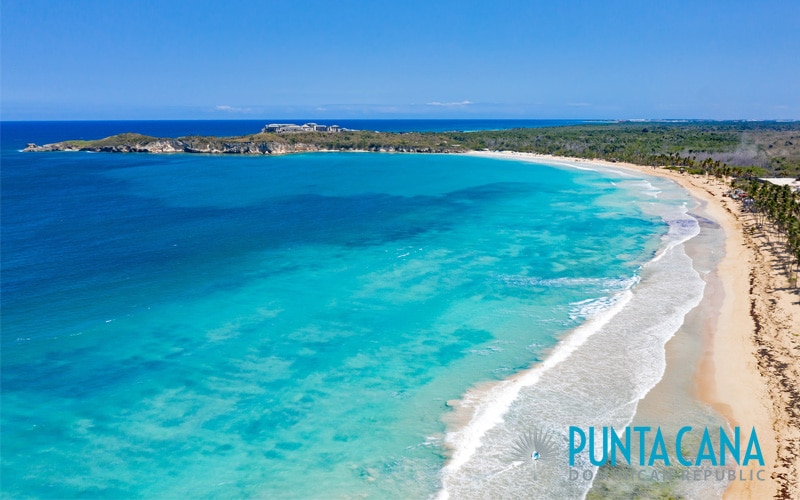 Macao Beach gets praises for its rugged natural beauty, even UNESCO declared it one of the top beaches in the Caribbean.  Visitors and locals alike head to Macao to enjoy the more authentic island beach life that Dominicans get to enjoy all year round. Playa Macao is a surfer's playground, there's also a designated bathing area for bathing.  There are various local stands offering fresh fish, souvenirs, this is also the best beach to learn how to surf.
Beachfront Resorts - Macao Beach, Punta Cana Region, DR
Dreams Macao Beach Punta Cana - the first and only resort on the amazing Macao Beach will open March 12, 2020
  Playa Uvero Alto / Uvero Alto Beach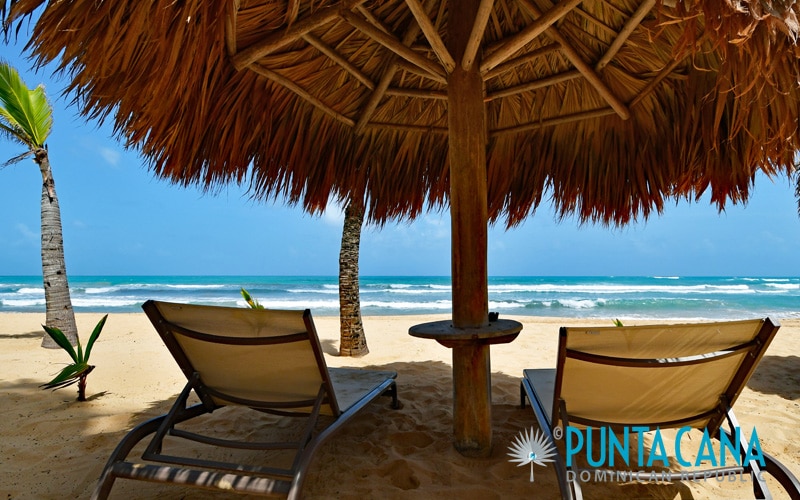 For those seeking a more relaxing and natural beach vibe, Playa Uvero Alto fulfills that dream.  Uvero Alto is a long wide beach, a great place for a long walk in a more peaceful setting.  There are various all-inclusive beachfront resorts offering beachside pampering services.  If you can manage to get off the lounge chair, the resorts offer a variety of water activities.  Uvero Alto Beach is located further north on the Atlantic, those that enjoy more active water and relaxing to the sound of the surf will love this beach.  There's public access through a dirt path or you can stay at one of the all-inclusive resorts to enjoy this peaceful location just steps away.
Beachfront Resorts & Hotels - Uvero Alto Beach, Punta Cana Region, DR
Ocean El Faro
CHIC by Royalton All Exclusive Resort - All Inclusive
Sensatori Punta Cana Resort
Nickelodeon Hotels & Resorts Punta Cana
Dreams Punta Cana Resort & Spa
Hotel Now Onyx
Now Onyx Punta Cana Resort & Spa
Breathless Punta Cana Resort & Spa
Excellence El Carmen
Grand Sirenis Punta Cana Resort Casino & Aquagames
Excellence Punta Cana
Zoëtry Agua Punta Cana
Le Sivory Punta Cana By PortBlue Boutique